Haiti is dealing with a power vacuum as interim president Jocelerme Privert's mandate came to an end on 15 June, with no solution to the political crisis in the country.
A statement from the president of the Chamber of Deputies and Senate deputy president read, "This... [14 June 2016] marks the end of the 120-day mandate of the Republic's provisional president. The statement asked for people to "remain calm until the National Assembly meets to take the necessary measures," BBC reported.
Privert was elected by the assembly in February to serve up to four months. He filled the position left by incumbent president Michel Martelly. On 25 October 2015, in the first round of presidential elections, Jovenel Moise was declared to be the front runner with 32.81% votes, while rival Jude Célestin had garnered 25.27%.
However, the elections were suspended amidst allegations of fraud by Célestin and five former presidential candidates. A second round of elections were set for 27 December, but was postponed by the electoral authorities indefinitely.
Last month, a verification committee appointed by Privert issued a report recommending reelections.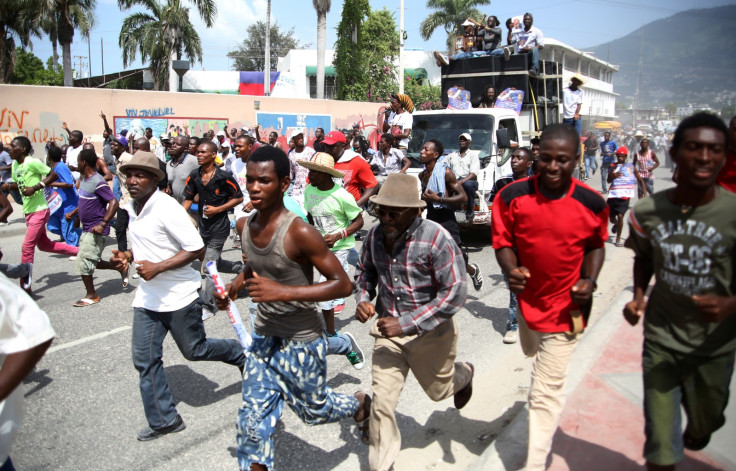 The Provisional Electoral Council set the first round of elections for 9 October 2016 and a second round on 9 January 2017, reports said. The announcement drew strong criticism from foreign countries as the elections held last year were largely financed by international donors.
The US State Department said on Wednesday (15 June), "We note that temporary political solutions do not replace the urgent need for the seating of a democratically elected president in Haiti."
On Tuesday, hundreds held protests in capital Port-au-Prince demanding the extension of Privert's mandate until new elections take place.