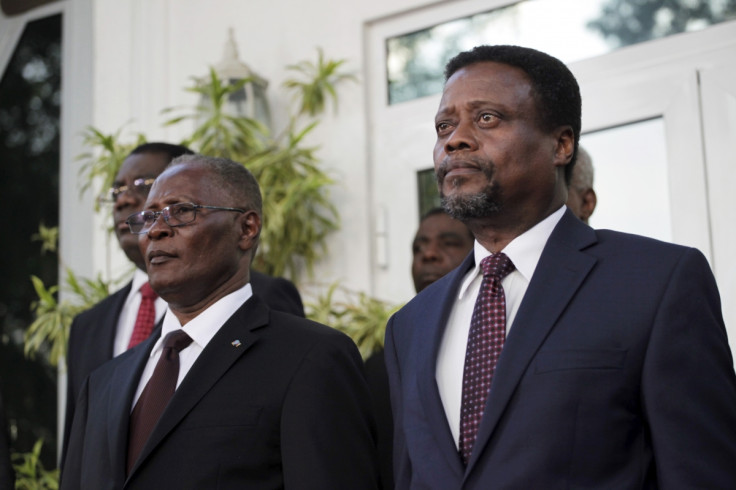 Fritz-Alphonse Jean has been named the new prime minister of Haiti by the country's interim president Jocelerme Privert. The former central bank governor has been appointed to help create a balanced electoral council prior to the presidential elections in April.
The Caribbean nation is currently suffering from a paralysing electoral crisis and Jean's primary task is to bring order between the fractious rival political parties after the runoff elections on 24 January were cancelled following violence in Port-au-Prince.
In his first public radio statement following his appointment, the 59-year-old economist urged people to put aside their differences for the sake of the country. "We are a very polarized country. The country is facing serious social and economic difficulties," he said.
"There's a deficit of dialogue and of communication among different social groups and different actors in the country. You have to sit down with people so that they can know your perception of reality and so that you can know what their perception of reality is," Jean added.
With over 60% of its population suffering from abject poverty, Haiti is considered one of the poorest countries in the Americas and the new prime minister blames previous administrations for not taking early measures to step the economic decline.
"For decades, frustrations have piled up in our country due to unkept promises," the head of state said in first public speech, adding, "We need to stop improvising and start planning."
Privert, who will hand over power to the newly elected president in May, echoed the message saying, "The country's future does not depend on a single citizen or single party alone. The future of the country depends on us all. It's time for all of us to make sacrifices in the interest of national unity."
Jean's predecessor Evans Paul said he disapproved of the nomination while other opposition leaders claim that the new PM is an ally of former President Jean-Bertrand Aristide who was ousted in a 2004 coup d'état.