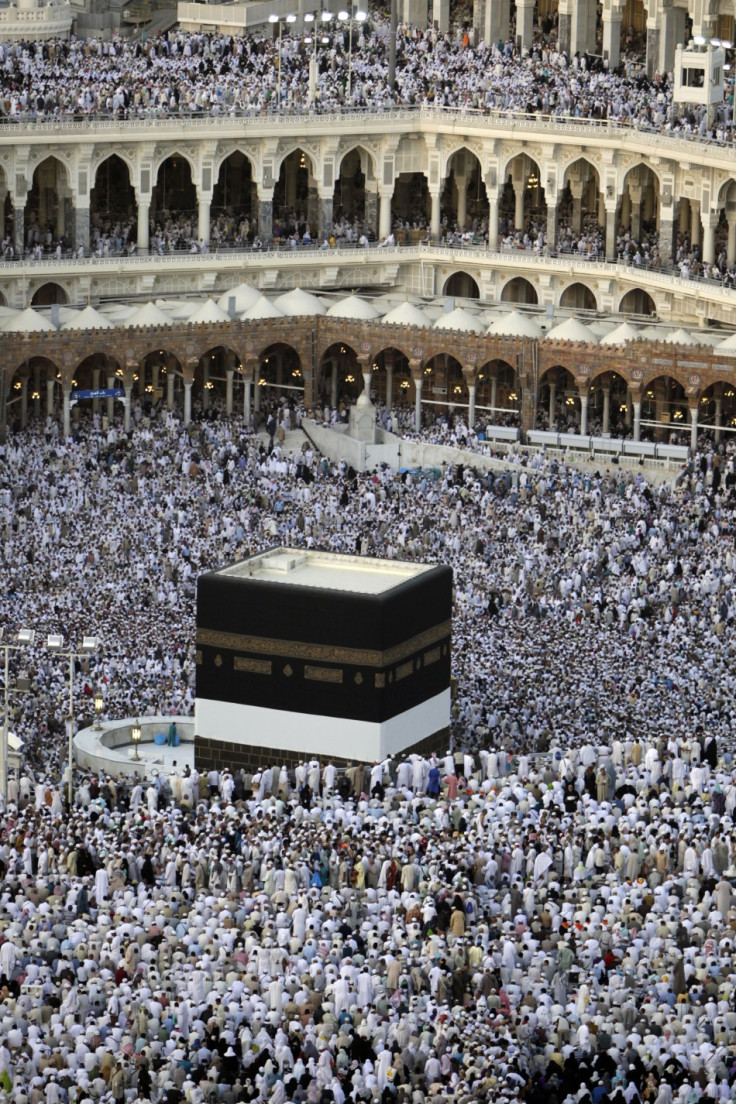 More than 1.5 million Muslims have arrived in Saudi Arabia for the hajj pilgrimage to Mecca and a total of 1.8 million are expected in total, but while the hajj represents an important spiritual experience for Muslims, problems are also surfacing.
"The number of pilgrims arriving from abroad has reached 1.575 million by Saturday evening," SPA state news agency reported.
Saudi Minister of Hajj, Fuad al-Farsi said a total of 1.8 million Muslims are expected to arrive in Saudi Arabia to perform the hajj this year, excluding the 800,000 pilgrims from within the kingdom also expected to take part in the pilgrimage.
Hajj rituals will begin on Friday, the eighth day in the Muslim lunar calendar month of Dhul hijjah or the month of hajj, and are expected to peak on Saturday as the crowds gather in the plain of Mount Arafat, outside Mecca in the western region of the desert kingdom.
Hajj is the fifth pillar of Islam which every capable Muslim should perform at least once and many faithful spend months or even years preparing their trip.
This year the Hajj comes after a string of uprising rocked the Arab world, amid fears that tensions between Muslims Shia and Sunni are growing.
Saudi Arabia, which regards itself as the guardian of Islam, assumes the responsibility of maintaining a peaceful hajj season.
The Kingdom has avoided the sort of protests which led to the overthrow of regimes in Tunisia, Egypt and Libya and Saudi Arabia's Grand Mufti Sheikh Abdulaziz Al al-Shaikh warned last week confrontations such as the clashes between the Iranian pilgrims and Saudi security forces, which led to the death of hundreds of people in 1987 were ruled out.
"Allah did not intend hajj to be a place for dispute, haggling... or using it for political agendas or preaching grim sectarianism" he said.
While sectarian clashes are among the potential worries, past incidents have also included fires, hotel collapses, police clashes with protesters and stampedes.
Transport problems have also been reported as buses and trains struggle to accommodate the large crowds.
Thieves also operate during the hajj seasons, using knives to slice into pilgrims bags to steal foreign currency and valuables.
Pilgrims should also be aware of 'Hajj scams,' including unscrupulous tour operators who have been known to trick tourists by asking for vast sums of money for visas which later on turned out to be fake, leaving them unable to participate in the Hajj despite having paid full 'hajj packages.'
Others deceive their customers with promises of premium facilities and charging top-dollar rates only to provide substandard accommodation.
Reports of violent thefts have also been on the rise. A woman who participated in the last hajj told the IBTimes she had been assaulted by three other women in front of a mosque.
After having her cash stolen, she was pushed to the ground and broke her ankle. However despite going to a police station to register her complain she was told each times by the authorities that nothing could be done to help her as she was a foreigner.
For Muslims the Hajj symbolizes the practical portrayal of true love and international fraternity and despite heightened fears of violent sectarian clashes coupled with reports of thefts and frauds , Saudi officials have insisted they will do their best to ensure a peaceful and crime free pilgrimage.