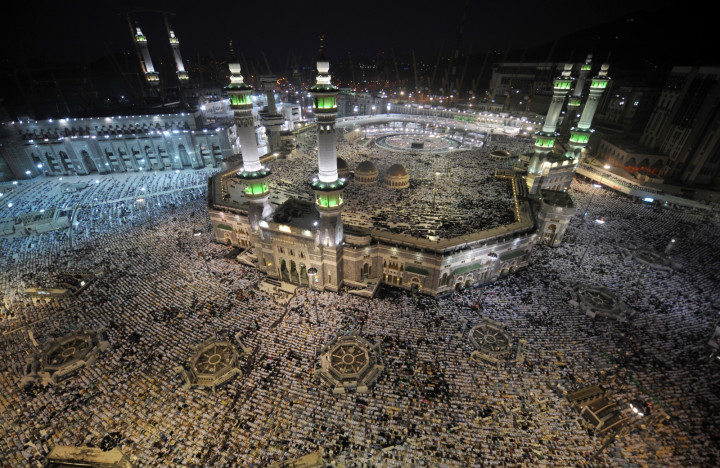 It is considered the largest annual gathering of people in the world, with over two million Muslim pilgrims expected to make the sacred journey to Mecca this year. Any large gathering raises alarm bells for public health authorities, but this year's Hajj pilgrimage poses a potential new threat.
The human toll from this year's Ebola virus outbreak has been unprecedented. This week, the World Health Organisation announced that over 3,000 people have been killed, concentrated in the nations of Liberia, Guinea, and Sierra Leone.
The disease, a haemorrhagic fever, is spreading – and has reached Nigeria, one of the countries in the world with the highest concentration of Hajj pilgrims.
What is the risk of Ebola to Hajj?
Professor David Heymann, who was part of the international team who investigated the first outbreak of Ebola in the 1970s, is an expert on infectious diseases at the London School of Hygiene and Tropical Medicine.
Speaking to IBTimes UK, Prof Heymann said that although Ebola could be spread, it is important to remember that it is not an airborne virus.
"We know that Ebola can spread throughout the world in people who are still healthy in their incubation period, so there is a threat whenever people from this part of Africa travel to other parts of the world; there is a risk.
"But fortunately it is not spread through the air, but through very close contact with a sick person – and then only by the blood or by close contact with infected body secretions."
Effectively, the risk of catching Ebola should be no greater than for travellers flying to other destinations, said Jane Moyo, a spokesperson for ActionAid. The charity is at the frontline of the crisis, with health workers from the group operating in Ebola-affected communities in Sierra Leone and Liberia.
"It is proving almost impossible for pilgrims from Ebola-affected countries to travel, international flights have nearly all been cancelled," she explained. "Also, the Saudi government has very sensibly introduced strict screening measures in liaison with the World Health Organisation.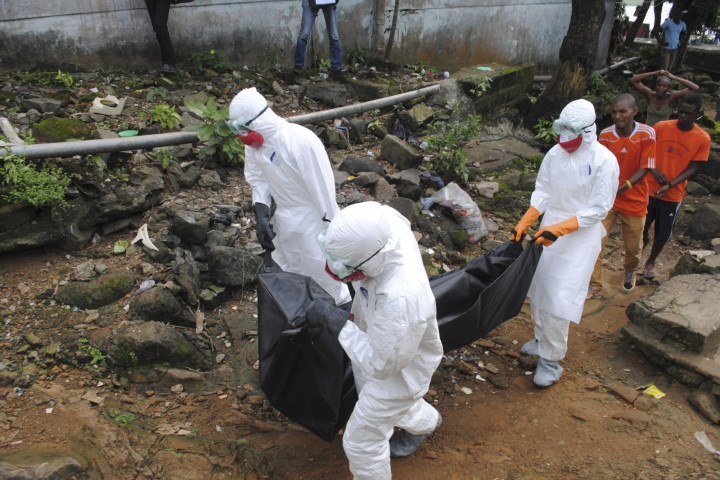 Will the visa ban have an effect?
The Saudi Ministry of Health last week announced a ban on visas for pilgrims from Sierra Leone, Liberia, and Guinea – but Nigeria was left out.
The first case of Ebola in Nigeria was reported in July, when Liberian-American Patrick Sawyer became violently ill after a trip to Liberia. He died five days after he arrived back in Lagos.
"Saudi Arabia has taken measures against meningitis, cholera, and polio spreading to the Hajj in the past, and has put measures in place this year against Ebola," Prof Heymann said.
"Still, the fact remains that it could spread - but the good news is that it doesn't spread through the air, so it would have to be someone who is very sick, bleeding and with body secretions that other pilgrims would come into contact with.
"And I'm sure a person with that kind of sickness would be asked to be hospitalised immediately where they would be isolated until a diagnosis was made," he added. "I think Hajj will be safe as it always has been."
Does screening work?
With around 76,000 Nigerian Muslims expected at this year's Hajj, health screening checks have been put in place at the Lagos Murtala Mohammed International Airport and across other departure points in the country.
But Prof Heymann explained that screenings can be misleading.
"You can't find it by screening, because people could be in an incubation period for days," he said, making reference to the recent case in Texas. Earlier this week, a man who flew from Liberia to Dallas was diagnosed with Ebola.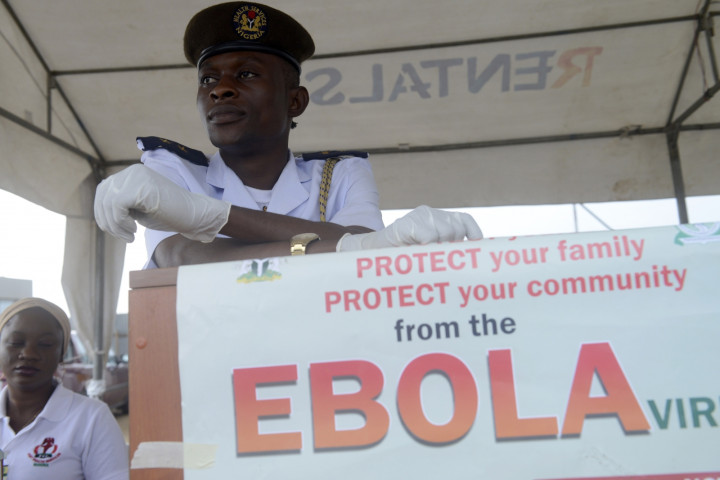 Nevertheless, the US Centers for Disease Control and Prevention this week commended the efforts of Nigeria's top doctors and officials to control the virus – saying that the outbreak could be declared over in a matter of weeks.
No new cases of the virus have been reported since 5 September, but only time will tell if Ebola is under control in the country.
"Nigeria has done quite a good job it appears, but nothing will be clear until they have gone 21 or even 42 days without a case. But right now they haven't found any more cases and hopefully that will continue," Prof Heymann said.
What other preventative measures have been put in place for this year's Hajj?
Rana Sidani, a spokesperson for the World Health Organisation, told IBTimes UK that although the threat is there, it is low.
"As millions travel to join the Hajj, we are not discounting the possibility that Ebola can be introduced to the region through the pilgrimage," she said, adding that the WHO has worked with Saudi's health ministry to put preventative measures in place.
The congestion of people means that emerging infectious diseases have the potential to turn into epidemics, but extra preparations, including the mobilisation of 22,000 health workers and extra health care centres in Riyadh, have been introduced to tackle infection.
A response task force has been established to detect and respond to any health emergencies, and extra health centres have been established in pilgrimage areas – such as Arafat, Mouzdalafa, Joumourat, and Mona.
"There are health risks during Hajj. The more than 3 million people and thousands of vehicles during this time amplify these health risks. However, over the recent years there were no major disease outbreaks reported."