As Muslims from around the world stream into Mecca for the annual Hajj pilgrimage, they come to a city undergoing the biggest transformation in its history.
Old neighbourhoods have been erased for hotel towers and malls built right up to the edge of the Grand Mosque. Historic sites significant for Islam have been demolished. Next to the Kaaba soars the world's third tallest skyscraper, double the height of London's Shard, topped by a gigantic gaudy clock.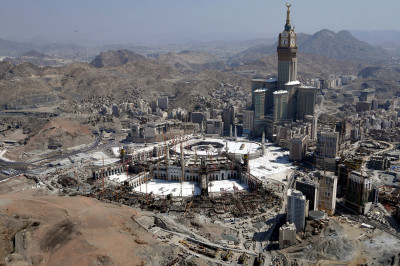 Critics call it Mecca-Hattan and say planners are largely catering to wealthier pilgrims by focusing on construction of five-star hotels. Pilgrims can shop at international chains, including a Paris Hilton store and a gender-segregated Starbucks.
The urban renewal is necessary, Saudi officials say, to accommodate Hajj pilgrims whose numbers are expected to swell from around three million currently to nearly seven million by 2040.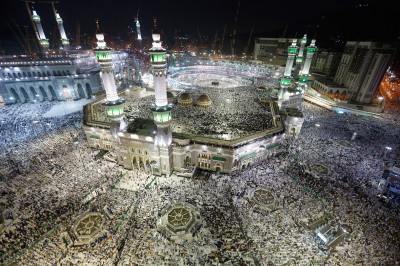 The £37bn Grand Mosque expansion will almost double the area for pilgrims to pray at the Kaaba. Around half the cost went to buying about 5,800 homes that had to be razed for the expansion. Domes and pillars dating back to rule by the Ottoman Empire are being pulled down to put up modern facilities.
The Grand Mosque's expansion is being headed by the Saudi Binladin Group, which also built the clock tower. The Bin Laden family has been close to Al Sauds for decades and runs major building projects around the country. Al-Qaida's late leader Osama bin Laden was a renegade son disowned by the family in the 1990s.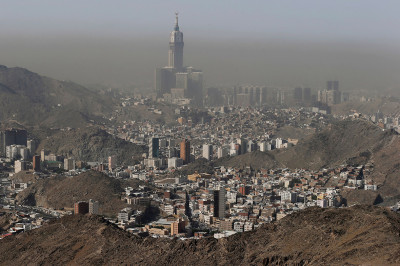 Mecca's planners didn't have to build so close to the Kaaba, overwhelming the simple cube-shaped structure, said Irfan al-Alawi, a Saudi who heads the London-based Islamic Heritage Research Foundation. The hotels could have been built miles away and transportation improved.
"Already we are losing the spirituality," he said. Pilgrims admire the clock tower instead of "looking at the Kaaba and admiring the house of God."