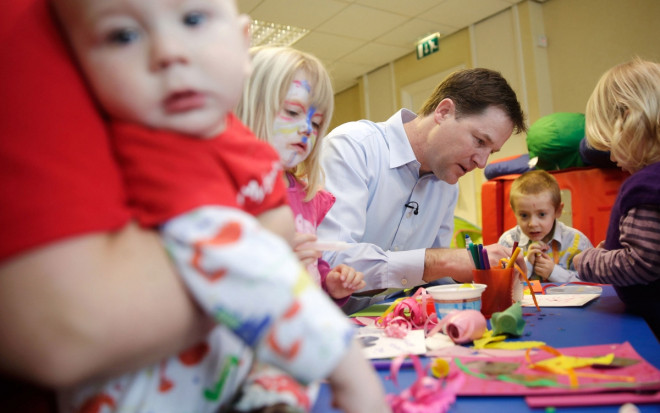 Nearly half of British mums believe having a family has hampered their career progression as businesses prepare to deal with new parental reforms next year.
Research from recruitment site totaljobs, which questioned 540 UK mothers in February, found that more than five in 10 (54%) of respondents said their earning potential has been reduced because they had a child.
The research also revealed that 44% of British mums believe having a family has hampered their career progression.
"Employer attitudes need to change so that mothers feel they are able to continue their careers on the same trajectory after having children without fear of being marginalised," said John Salt, director of totaljobs.
"There is no reason why anything should fundamentally change and businesses need to make sure mums are given the same opportunities to progress as everyone else.
"There is some great work being done by companies in terms of promoting equal opportunities but it's important that this is not just lip service."
The study also found that the majority (58%) of the mothers surveyed said they went back to work through financial necessity, while 38% said it was because they enjoy the social aspect of working and just 24% did so to progress their careers further.
Furthermore, half (51%) of the mums surveyed believe they are not considered as reliable by employers since giving birth, while 42% say they feel the need to work harder to prove their commitment compared to their colleagues without children.
The figures comes ahead of new legislation which will enable UK parents to share maternity and paternity leave in April 2015.
"Even in 2014 too many mums are having to choose between being a successful parent and having a successful career. That needs to change," said Labour's Shadow Minister for Childcare and Children Lucy Powell MP.
"With life getting harder for working families in David Cameron's Britain, Labour recognises the pressures they face to make ends meet. That's why we would extend free childcare for working parents with three and four year-olds from 15 to 25 hours and introduce a Primary Childcare Guarantee to help parents manage the logistical nightmare of arranging before-and- after-school ​Care."