Halle Berry has declared that her 2002 best actress Oscar for her role in Monster's Ball was all for "nothing" because the milestone has done little to improve diversity in Hollywood.
Despite dedicating the accolade to "every nameless, faceless woman of colour", Berry, 50, is still the only black woman to win the best actress Oscar in the 15 years since. Viola Davis, Lupita Nyong'o and Jennifer Hudson are among those who have triumphed in the best supporting actress category but it is not enough for Berry, who recalls the fury at the 2016 Oscars when many black actors were snubbed from the main categories.
Speaking at a panel discussion at Cannes Lions International Festival Of Creativity, she said she was still aggrieved after the #OscarsSoWhite diversity row: "It's troubling, to say the least. It was probably one of my lowest professional moments because I sat there and I remembered that speech. I sat there and I thought, 'Wow that moment really meant nothing'."
In her best actress speech, an incredibly emotional Berry said through a wave of tears: "This moment is so much bigger than me... It's for every nameless, faceless woman of colour that now has a chance because this door tonight has been opened."
Unfortunately, the door still remains closed to black actresses in the leading role category but Berry is determined to push through the barrier. The X-Men star said: "I was profoundly hurt by that and saddened by that and it inspired me to try to get involved in other ways, which is why I want to start directing, I want to start producing more, I want to start being a part of making more opportunities for people of colour."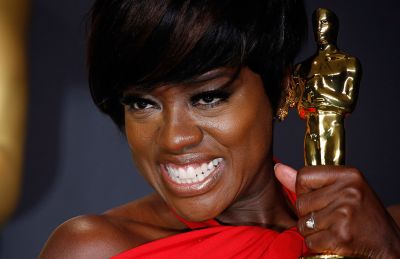 There was a noticeable improvement regarding diversity at the Oscars 2017. Viola Davis claimed the best supporting actress for Fences while Mahershala Ali won best supporting actor for his role in Moonlight. Barry Jenkins and Tarell Alvin McCraneytook home the best adapted screenplay for Moonlight, which also won best picture.
Berry's acceptance speech at the Oscars is certainly one of the most memorable in the awards' 89-year history. Considering her overwhelmed reaction, it should come as no surprise that Berry did not expect to win. Addressing her four-minute speech, the actress said: "I don't even remember where that speech came from, because I didn't have a speech. I was pretty sure Sissy Spacek was going to win. That just was what was ruminating in my spirit during that whole process."
Watch Halle Berrys' acceptance speech at the 2002 Oscars: