Britney Spears has silenced the long-running lip-syncing rumours once and for all.
For much of her career, the Baby One More Time singer had been accused of miming during live performances and was reportedly caught lip-syncing on several occasions. However, Spears, 35, has now set the record straight and the pop princess and reveals her upset with the doubt over her vocal ability.
When asked how much of her performances are sung live, Spears told an Israeli TV show: "I'm glad you're addressing this question, because it's really funny. A lot of people think that I don't do live.
"I usually – because I'm dancing so much – I do have a little bit of playback but there's a mixture of my voice and the playback. It really pisses me off because I am busting my ass out there and singing at the same time and nobody ever really gives me credit for it."
It comes weeks after footage appeared to show Spears miming during a show in Tokyo, Japan. In the clip, the Womanizer hitmaker is seen trying to free her tangled hair from the microphone, but when the mic was moved away from her mouth, her vocals were still heard playing on speakers.
In another incident, fans criticised Spears for reportedly lip-syncing throughout James Corden's Carpool Karaoke segment, while the American pop star was also said to have mimed at the MTV VMAs in 2016 during a performance of Make Me.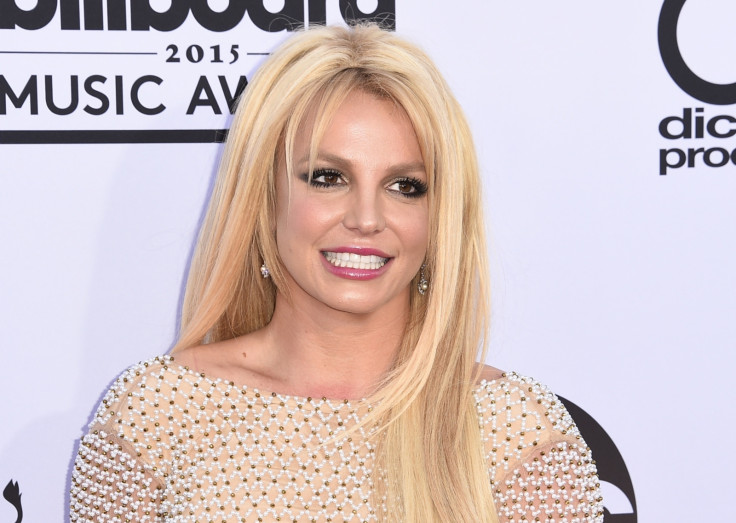 However, Spears' vocal talents were proved when a clip of her raw vocals on the original recording of Toxic leaked earlier in June. Heaping praise on the singer, one supporter said: "Have you heard Britney Spears' "toxic" without autotune? It's surprisingly good."
Although Spears is only now addressing the miming claims herself, her manager, Adam Leber, defended the singer in 2014. Leber told Medium: "To put on the show that she puts on, it's virtually impossible to sing the entire time and do what she does. She's singing on every song, basically, when she has the ability to sing. There's no way you can dance for 90 minutes straight and sing the entire time."
Spears is set to perform at Park Hayarkon in Tel Aviv, Israel on 3 July.
Watch Britney Spears' Make Me video: