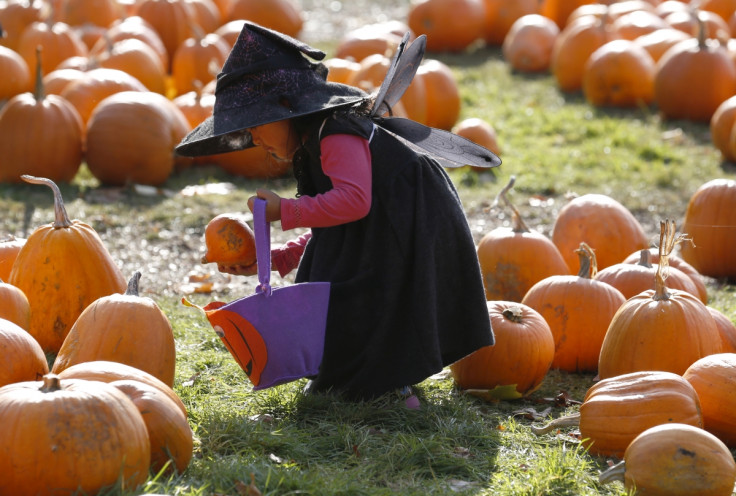 The year of 2016 is going scarily fast and Halloween is just around the corner. And among the culinary-challenged vegans that plan to celebrate the spooky holiday to the fullest, tasty treats that don't include dairy have traditionally been seriously hard to find.
We plant-based munchers aren't psyched about plucking non-dairy choccies out of our neighbours' trick-or-treat basket, nor are we keen on slaving away in the kitchen baking pumpkin pies that we can't eat because of the anti-vegan ingredients. And don't get us started on those delicious-looking muffins adorned with whipped cream 'ghosts' that are totally off-limits.
So here are a few suggestions for those strapped for time (and skills) but who want to create some delicious, cost-effective plant-based Halloween treats over the frightful period. Let's hope you don't terrify your friends and family with the end results...
1. Witch Finger Cookies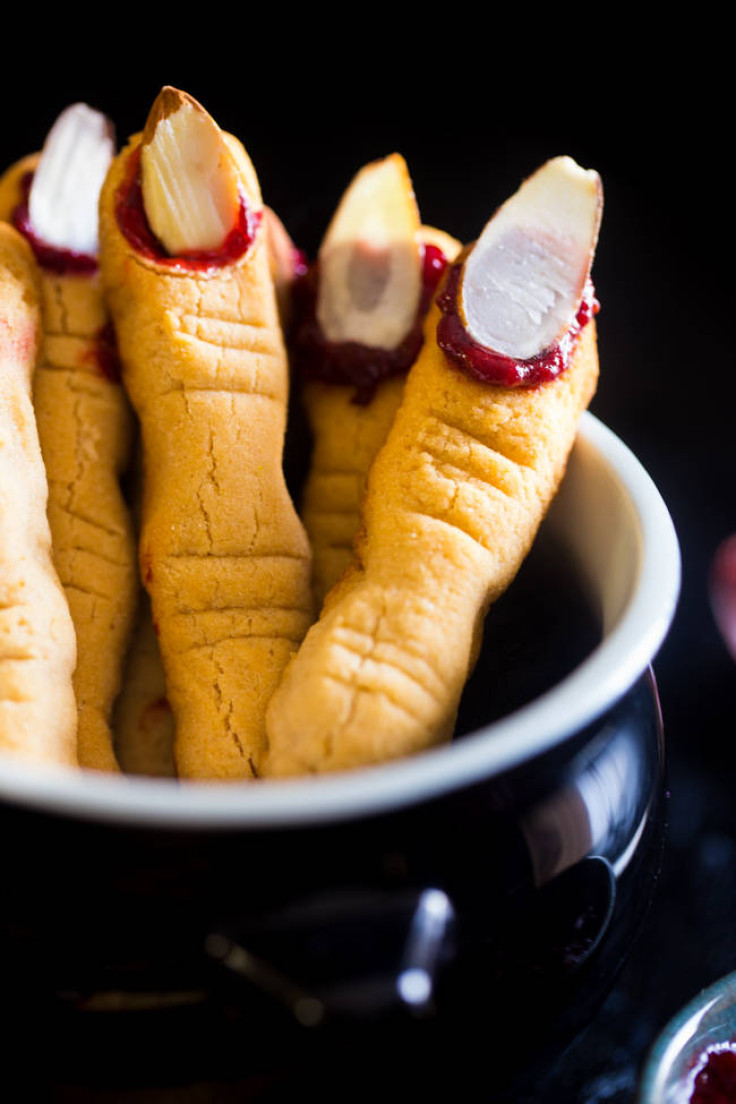 These biccies look seriously impressive and difficult to make – but we can assure you they are easy as pie and super-healthy, being gluten-free, paleo and vegan. They also look surprisingly life-like and will no doubt give your ghoulish guests the creeps. The original recipe contains honey so make sure to witch to agave or date syrup. These wholesome cookies contain simple ingredients such as coconut oil and almonds, so get witchy with it and check out how to make them on Food Faith Fitness.
2. Halloween Apple Bites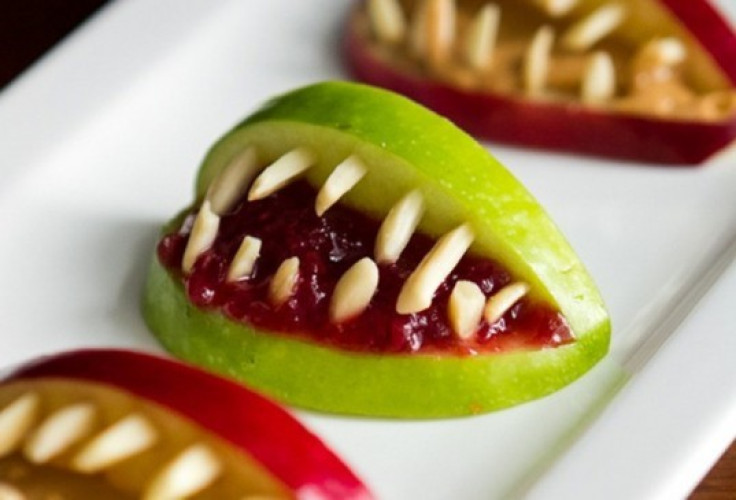 Well, well, well. Don't these look like a healthy vegan's dream come true in terms of guilt-free scoffing? These apple-gnashers are also ridiculously easy to make but super effective in terms of the scary factor. They are made from four ingredients – lemon juice, apples, nut butter/jelly and sliced almonds. A must-have for the Halloween buffet whether you're vegan or not, and one that the kids will love creating. Full recipe on Oh She Glows.
3. Spooky Halloween Mix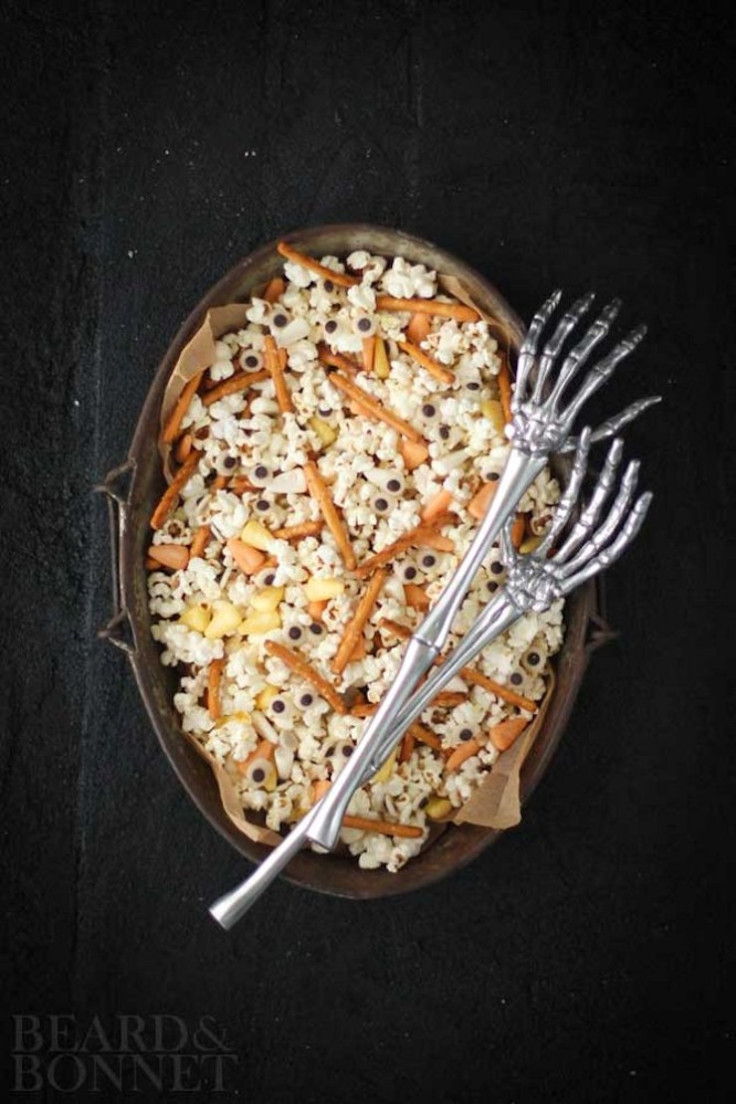 If you're running out of time or just ridiculously lazy, then Beard and Bonnet's clever popcorn idea that takes seconds to make is a must. Spooky Halloween Mix, get in our tum!
4. Peanut Butter Crispy Treat Ghosts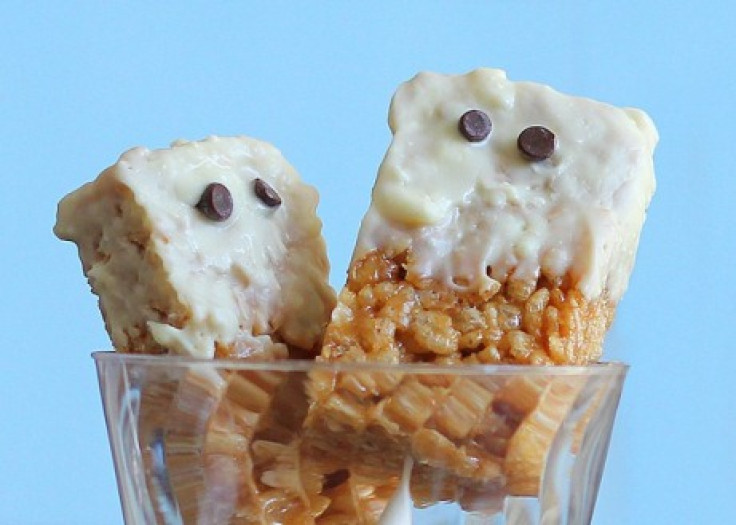 Again, another one for those devoid of any kitchen skills but which will prompt your loved ones to run out of your house in utter fear (well, maybe). These crispy wonders involve dairy-free white chocolate, peanut butter and chocolate chips. Find the recipe and instructions on Chocolate Covered Katie.
5. Graveyard Mousse Pots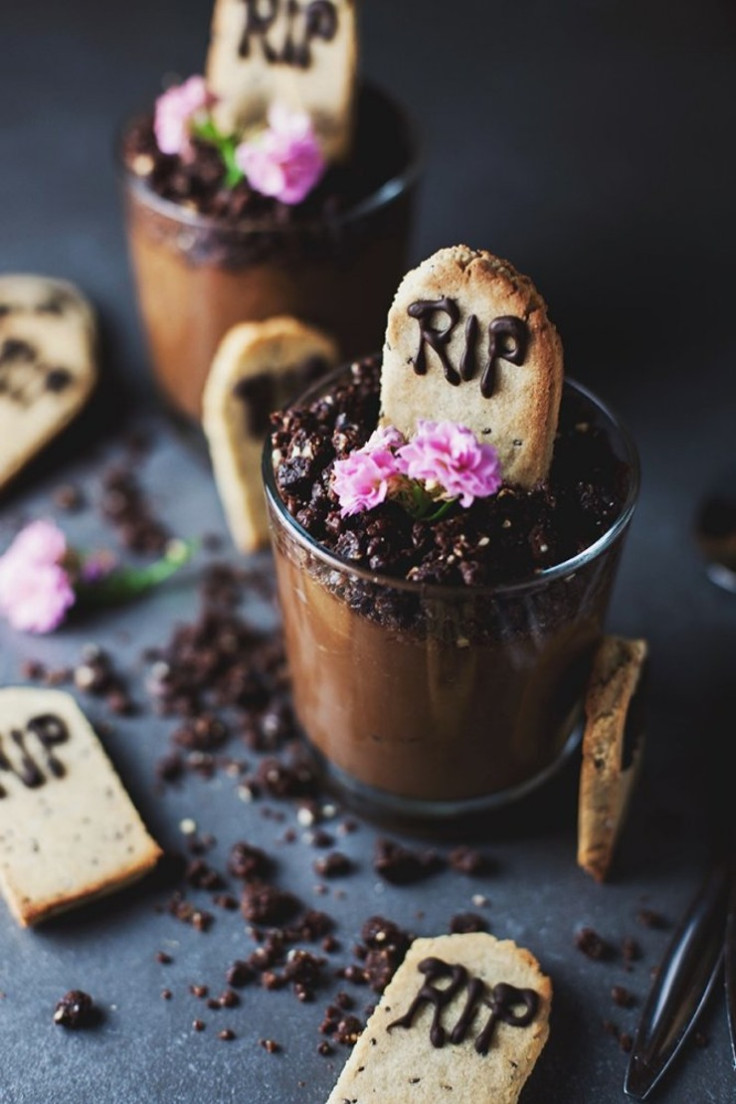 Now here is where things get seriously dark. Wallflower Kitchen's sinister dessert creation is bursting with nutritional ingredients despite its morbid look. These tombstone-shaped cookies are utter genius, and take 15 minutes to make. The edible flowers will also take it the extra mile. If you're really ultra-lazy, you could always stick a biscuit in a shop-bought mousse pot...
6. Spooky Black Bean Hummus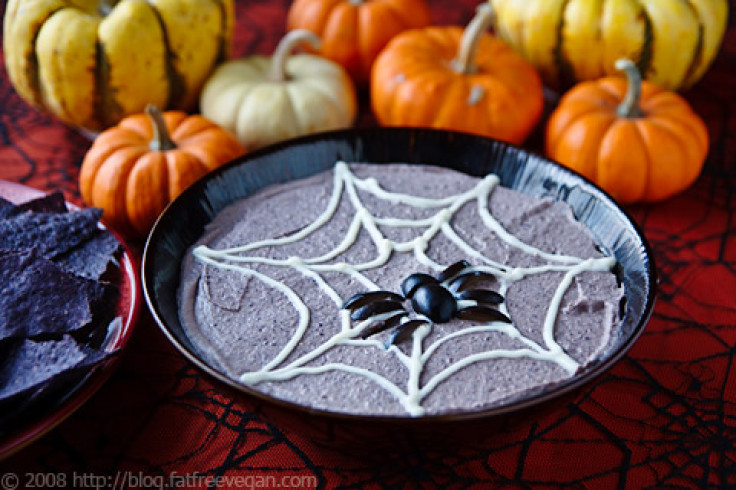 Any vegan will tell you that hummus is life. So when we learnt that there was a way of Halloween-ifying our favourite bean dip, we were all ears. Check out Fat Free Vegan's super healthy dip that requires all of your cupboard/fridge essentials including tahini, garlic and black beans, and make sure you have some carrot sticks or rice crackers to enjoy the end product!
7. Eyeball Pasta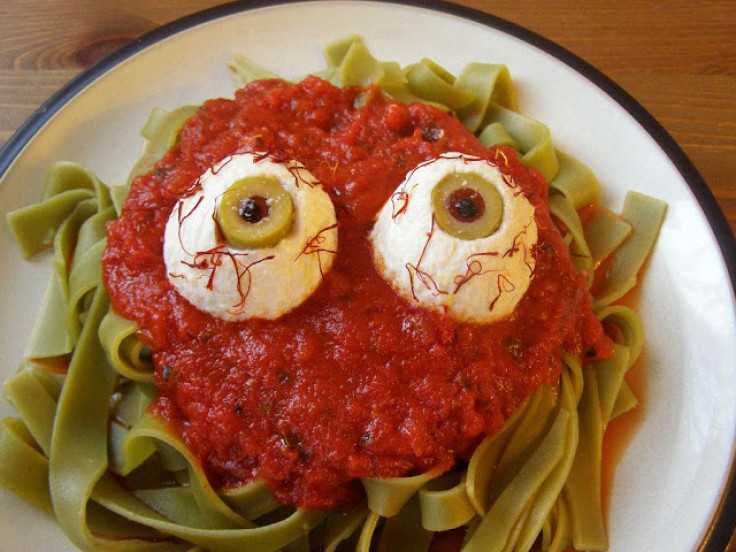 If this savoury Halloween dish isn't worthy of an Instagram post then we're not sure what is. Maple Spice's incredibly freaky Eyeball Pasta is up there with the most original and spooky dishes we've yet to encounter, and again, it's easy to make, healthy and cheap-as-chips (or pasta, in this instance). An all-round winner in our 'eyes'. The only things you might not have in your cupboard are egg replacer and red decorator gel, but apart from that, you should be good to go.