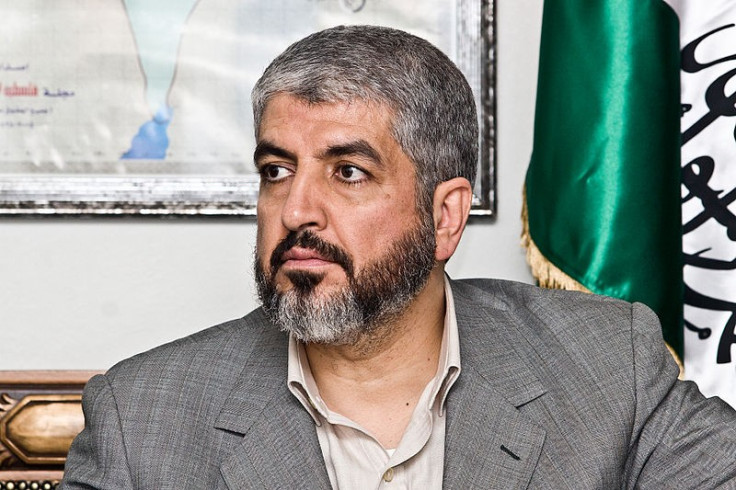 Hamas' exiled political leader Khaled Meshaal is set to visit Gaza on Friday to celebrate the group's 25th anniversary and try to boost reconciliation between Hamas and Fatah.
The historic trip will be the first visit to Gaza for Meshaal, who was born in the West Bank but has been in exile since the 1967 Six-Day War.
The 56-year-old, who was previously prevented from crossing by the former Egyptian president Hosni Mubarak, will meet members of different Palestinian movements and residents of Gaza "as well as representatives of the families of martyrs, prisoners and those injured in the last Israeli aggression against Gaza," according to a statement by Hamas spokesman Sami Abu Zuhri.
Both Hamas and Fatah are trying to exploit their sx political momentum to revive unity talks. After Egypt, ruled by the Muslim Brotherhood which has close ties to Hamas, brokered a ceasefire with Israel, the group saw a trail of foreign delegations and diplomats coming to Gaza for the first time since it took power in 2007.
Also Fatah leader and Palestinian president Mahmoud Abbas is enjoying a moment of grace, after its country was upgraded at the UN General Assembly as a non-member observer state. He was greeted by a cheering crowd when he returned from New York to Ramallah.
This week, Hamas promised an amnesty to 12 Fatah fighters who left Gaza in 2007.
Mahmoud al-Zahar told them to "join the resistance and stop wasting time".
"I tell Fatah members: those who want to join the victors and who want to celebrate and feel honoured and carry the gun - we open our arms to them on the basis of resistance. Those who want to do different than this we tell them we know our way, which is to Jerusalem," he said.
Meshaal was based in the Syrian capital, Damascus, for many years but recent relocated to Qatar as the anti-Assad rebellion intesified.