Hamas Leader's Home Hit by Israeli Missiles as Gaza's Only Power Plant Knocked Out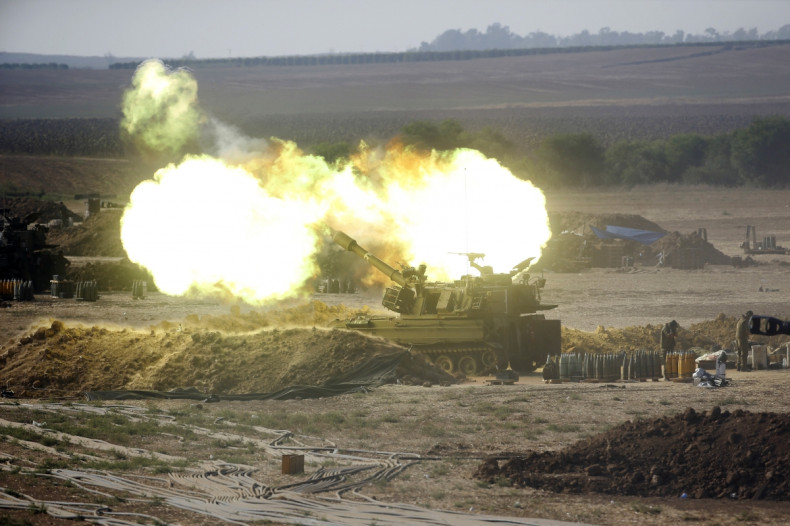 An Israeli missile has destroyed the home of Hamas leader Ismail Haniyeh in Gaza, and knocked out the Palestinian territory's only power plant.
In the heaviest night of rocket bombardment in three weeks of fighting, an Israeli aircraft struck Haniyeh's house before dawn on Tuesday morning.
Gaza's interior ministry said the house had been "flattened" but there were no casualties.
Reports are also emerging that the fuel storage at the only power plant in the Gaza Strip has been struck, leaving Gaza City and many homes and hospitals without electricity.
A huge cloud of black smoke was seen rising after the explosion on Tuesday morning.
Jamal Dardasawi, the spokesman for the power company, says the shells hit one of three tanks in the plant compound that store fuel. There has been no immediate word of casualties.
Even before last night's strike, Gaza residents only had electricity for about three hours a day, and this privation is now likely to be exacerbated.
Gaza residents reported heavy Israeli bombing in Gaza City on Monday night. A spokesperson for the Israeli military said 70 targets in Gaza were struck through the night.
At least 30 people were killed in the assaults from air, land and sea, residents said, after a night of the most widespread attacks so far in the coastal enclave.
Haniyeh, quoted on a Hamas website, said: "My house is not dearer than any of the houses of our people. The destruction of stones will not break our will and we will continue our resistance until we gain freedom."
Hamas reports its broadcast outlets Al-Aqsa TV and Al-Aqsa Radio were also targeted. The television station is continuing to broadcast but the radio station went silent on Monday night.
Residents say 20 houses were destroyed during the night and two mosques were hit.
More than 1,100 Gazans, most of them civilians, have been killed in the conflict so far. On the Israeli side, 53 soldiers have been killed as well as three civilians.