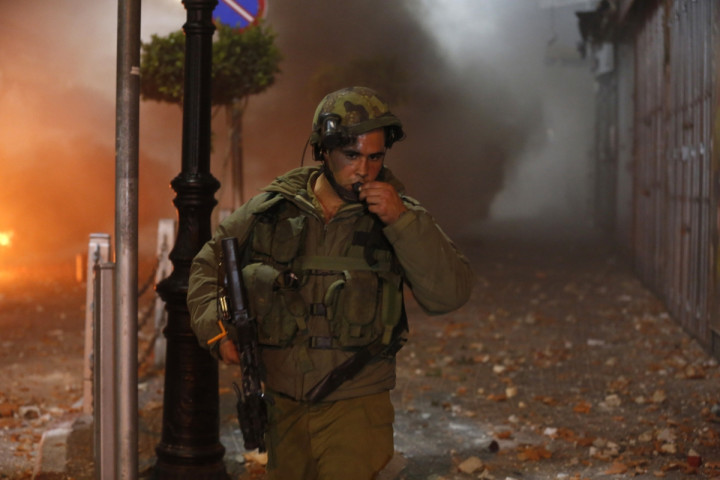 Hamas officials have said that Palestinians are heading towards a possible third intifada against Israel.
Hussum Badran, Hamas spokesman in the Gaza Strip, said that Israel's continued settlement construction, economic blockade of the Gaza strip and crackdown on the organisation's officials are pushing Palestinians to the brink of a "direct confrontation."
Badran went on to accuse the Palestinian Authority, headed by President Mahmoud Abbas, of working against members of Hamas in the West Bank in cooperation with Israel.
Mushir al-Masri, another Hamas official, warned Israel against committing a "stupid act" against Palestinians in the West Bank in the event of reprisals.
Israel's Operation Brother's Keeper is continuing in the search for the three kidnapped settlers, Eyal Yifrach, Gilad Shaer and Naftali Frankel. Over 350 Palestinians have been arrested in the last week, with four killed and one dying of a heart attack following an IDF raid.
Israeli Prime Minister Benjamin Netanyahu claims that the teens "were kidnapped by Hamas."
"We had no doubt of that. It's absolutely certain. Hamas repeatedly has called for the kidnap and murder of Israeli citizens," he said.
However, human rights groups including Amnesty International, B'Tselem, Breaking the Silence and Rabbis for Human Rights, wrote to defence minister Moshe Ya'alon and public security minister Yitzhak Aharonovich claiming that the army's controversial raids in the occupied West Bank "raise serious concerns of unwarranted infringement on basic rights and collective punishment".
Abbas has condemned the kidnappings and his security forces have been helping Israeli security forces with the search throughout the West Bank. The cooperation has caused anger among Palestinians.