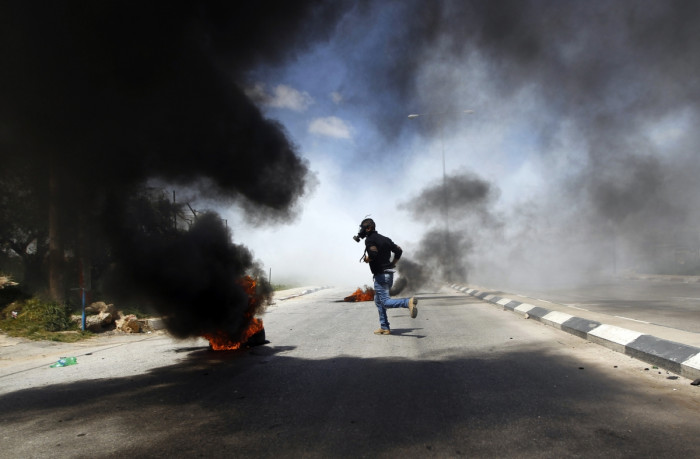 Two Palestinians were shot dead overnight as Israeli forces intensified their search to find three teenagers believed kidnapped on the West Bank.
In Nablus, 26-year-old Ahmad Famawi was shot dead when soldiers fired on Palestinian locals who they claim were throwing rocks. In Ramallah another man was hit by live fire and died, Palestinian hospital officials said. Their deaths bring the total killed since the search began to six.
Israelis Gil-Ad Shaer, 16, and Eyal Yifrah, 19, and US-Israeli Naftali Fraenke, 16, vanished on 13 June near an Israeli settlement in Gush Etzion as they returned from lessons at a seminary. Israel's Prime Minister Benjamin Netanyahu has accused Palestinian militants Hamas of kidnapping them, but Hamas claims the area where the men went missing is under Israel's control.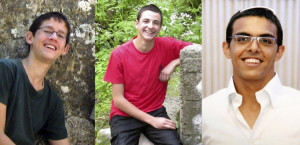 Since the teenagers disappeared Israel has conducted large-scale operations across the Occupied Territories, arresting some 300 Palestinians and searching 1,350 sites. Israel say their operation is aimed at finding the teenagers and also dealing a blow against Hamas, which now forms part of the unity government led by President Mahmoud Abbas.
Israel's armed forces chief Lieutenant-General Benny Gantz said: "We have a goal, and that is to find these three boys and bring them home, and to hit Hamas as hard as possible - and that is what we are going to do. We are on our way toward a significant campaign. We will get our plans in order."
President Abbas has been placed in a difficult position. He condemned the kidnapping of the three boys, which led to accusations from Hamas that he had betrayed the national cause; but has also spoken out against Israel's operation in the West Bank, which he describes as punishing the entire Palestinian people.
In a statement, President Abbas said the search for the youths was "a pretext to impose tough punishment against our people and besiege them". The statement added: "The policy of collective punishment conducted by the occupation government against our people and our land requires condemnation by the whole world."