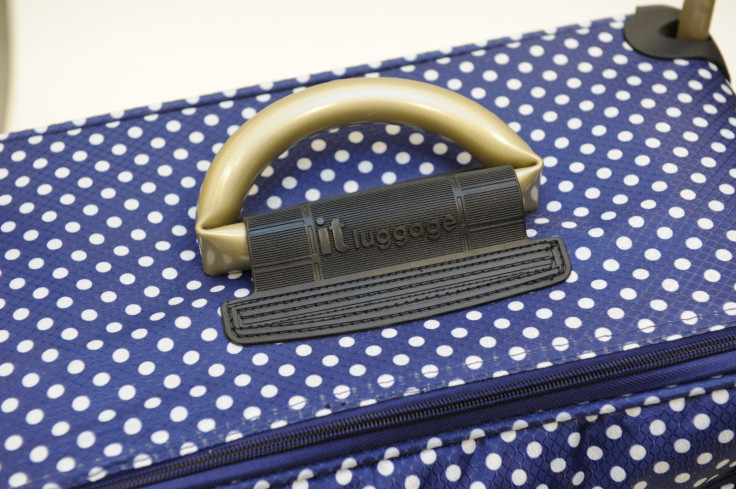 Officers investigating the murder of nine-week-old baby girl Farah Boscolo-Gnolo are appealing for help in finding a discarded suitcase in Fulham.
The Met Police said it believed the blue spotted suitcase was left in the Dawes Road area on 27 January 2015.
Federica Boscolo-Gnolo, 31, has since been charged with the murder of her baby daughter after she reported her missing from a hotel in Hammersmith and Fulham. She is due to appear at the Old Bailey on 3 February.
Baby Farah was born on 22 November, before her mother travelled to the UK from Chioggia, near Venice in Italy.
Detective chief inspector Matt Bonner of the homicide and major incident command said the suitcase is key to the murder investigation. The child's body has still not been found.
"It may have been concealed somewhere or simply placed in a bin or left in a street or alleyway. I would like to hear from anyone who thinks they have information that can assist us in locating this item," said Bonner.
"The suitcase we are looking for is part of a matching set and is a smaller version of the suitcase shown in the image."
Anyone who can assist with information concerning the location of this suitcase should contact the Homicide and Major Crime Command incident room on 0208 358 0200 or call Crimestoppers anonymously on 0800 555 111.