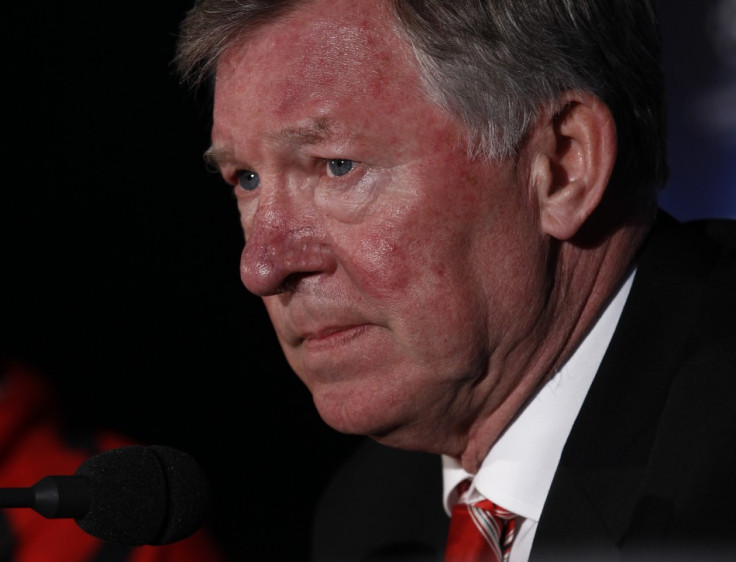 Alan Hansen has backed Manchester United to successfully negotiate their tricky Champions League group on Wednesday night even though he suggests Sir Alex Ferguson's side are currently in a "transitional period".
Manchester United need at least a point away at Basle in order to qualify for the knockout stages of the Champions League. Hansen suggests Sir Alex Ferguson has the experience and the big-match temperament to engineer their progress despite their underwhelming form in Europe this season.
The English clubs in this season's competition have toiled in the Champions League aside from Arsenal. Manchester United, Chelsea and Manchester City are all struggling to progress to the next round and the aforementioned Match of the Day Pundit believes it represents a shift from their domination of the competition in 2008, when Sir Alex Ferguson's United beat Avram Grant's Chelsea on penalties.
Hansen believes the shift is simply down to the weakening of Manchester United and their Premier League counterparts.
"Three years ago, the group phase seemed little more than a formality for our strongest clubs. You could take it for granted we'd have four representatives in the last 16 and each of them was capable of winning it." The former Liverpool captain told the Daily Telegraph.
"That's all changed now. I'd say it's only a 50-50 shout we'll have two left in the draw by the end of this week, and I wouldn't expect either Manchester United or Arsenal - the English sides most likely to be in the last 16 - to go on and lift the trophy.
"The recent peak where three Premier League clubs reached the semi-finals, and United and Chelsea met in the final, reflected the fact they were the two best teams in Europe. Football always works in cycles so it was never going to last.
"In simple terms, what has happened since is United, Chelsea and Arsenal are no longer the teams they were and are increasingly vulnerable.
Speaking specifically about Manchester United, Hansen believes the club are in a period of transition following a summer upheaval that saw Paul Scholes, Gary Neville and Edwin Van der Sar all leave Old Trafford.
David De Gea, Phil Jones and Ashley Young were brought to United and Hansen suggests it will take time for Sir Alex Ferguson's side to adapt to losing three of the greatest players in their club's rich history.
"I still expect Manchester United to get the result they need in Basle to get through." Hansen said of Sir Alex Ferguson's side.
"They have a habit of winning when they really need to and their European know-how will see them through, but there is no doubt they're going through a transitional period.
"It doesn't matter how good you are, introducing four or five new players means it takes time to gel and while you can get away with it against average teams in the Premier League, the class of Europe will always expose flaws."