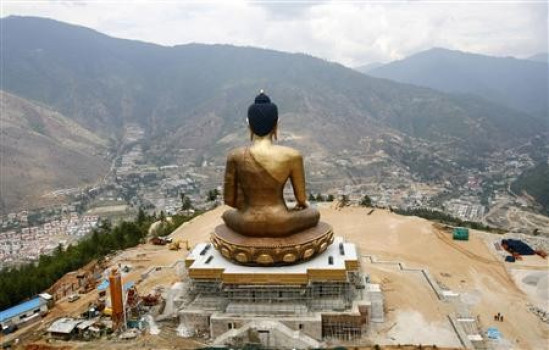 As today is the anniversary of Buddha's birthday, IBTimes UK has compiled some of the best quotes by the man whose teachings formed the foundation of Buddhism.
Who is Buddha?
Siddhārtha Gutama Shakyamuni, known by many as Buddha, was a prominent theologian and sage in northeast India.
The year of his birth is not certain, but historians believed it is between 563 BC and 483 BC.
His birthday is celebrated during the Vaisakha month of the Buddhist and Hindu calendars, and corresponds to April or May of the Western Gregorian calendar.
Buddha dedicated his lifetime to teaching a doctrine - later named Buddhism - according to which human beings must detach themselves from their material possessions in order to elevate their spirit and reach enlightenment: a state of mind in perfect harmony with the universe.
Buddha is said to have travelled to several countries and taught a diverse range of people including nobles, servants and murderers.
The actual date traditionally accepted for Buddha's death is 544 BC or 545 BC.
Many people are believed to have learned Buddha's teachings by heart and passed them on from one generation to another.