Zac Efron deserves to throw a party his Bad Neighbours character would be proud of today (18 October 2016) as the actor celebrates his 29th birthday. As the Hollywood star enters the last year of his 20s, IBTimesUK looks back at how his career has thrived since High School Musical propelled him into the spotlight.
Like many others in Hollywood, growing up in the spotlight was not easy for Efron – the actor spent some time in rehab in 2014 to overcome the pressures of fame. Efron emerged stronger and his acting career has since going from strength to strength.
Reflecting on his early career, Efron told The Hollywood Reporter in 2014: "I'm grateful for every bit of that early success. It was hands down the most honest, carefree, passionate experience of my life. There were no expectations...
"I'm constantly searching for characters that are about betterment of self and betterment of others. And I'm searching for those parts because those are the ones that make me happy. They're the ones that fulfill me personally."
As Efron continues down a more positive path, IBTimesUK remembers key moments in his career so far.
2006 – High School Musical
Remember when Efron appeared as a fresh-faced teen on the Disney channel? At the time, the youngster broke hearts in his most notable role to date as Troy Bolton in High School Musical, one of the Disney channel's most successful franchises. Just like John Travolta in Grease, Efron embodied everything a musical heartthrob should have – perfect good looks, strong pipes and that infectious boyish charm.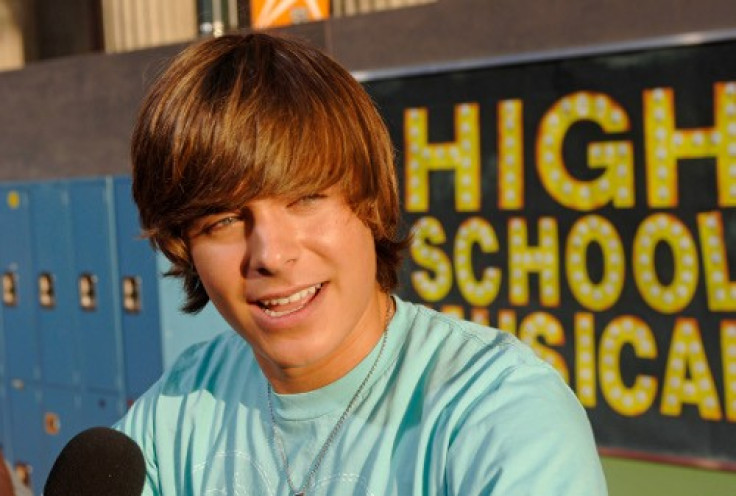 Musicals clearly worked so well for Efron, who then donned his dancing shoes and headed back to the 1990s for Hairspray in 2007.
2008 – Me And Orson Welles
Efron toned down the glitz and glam for more of a grounded role inthe Claire Danes-starring drama Me And Orson Welles before lightening the mood a little with teen rom-com 17 Again. Both roles did well in challenging Efron's acting chops before he became typecast for teeny-boppy musicals.
2014 – Bad Neighbours
Starring in rom-com New Year's Eve in 2011 developed Efron's taste for the more light-hearted roles as three years later, he blossomed into a comedy god. That Awkward Moment fell flat somewhat but Efron redeemed himself with the ridiculously hilarious Bad Neighbours alongside Seth Rogen and Rose Byrne. Efron's frat-boy character is infuriatingly funny and tested just how far he could go with the outrageous...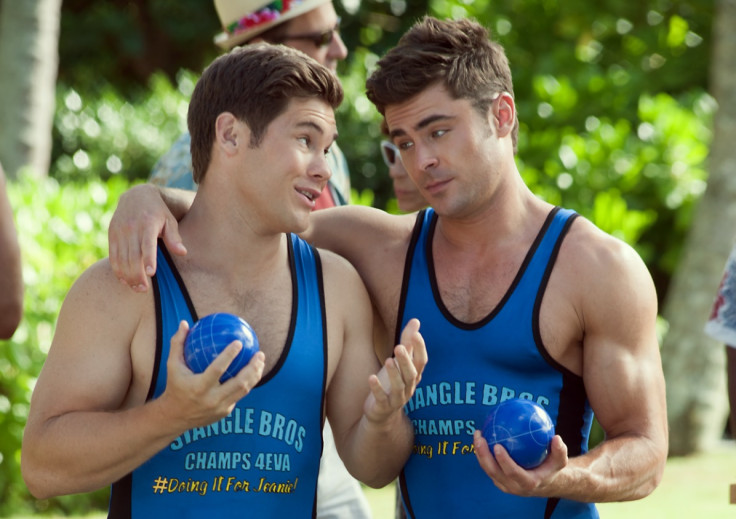 2016 – Dirty Grandpa
It turns out, very far. Dirty Grandpa was mostly panned by critics but actually, this Robert DeNiro feature tickled just the right places – if rudely inappropriate humour is your thing. Efron reels it in just ever-so slightly with Mike And Dave Need Wedding Dates in which he finds the perfect chemistry alongside Anna Kendrick, Aubrey Plaza and Adam Devine.
2017 – Baywatch
This reboot of the 1990s classic TV series is yet to hit our cinema screens but something suggests Efron's run of good luck will continue.