Where is Bob Dylan? Singer wins Nobel Prize but leaves Swedish Academy in the dark
Swedish Academy now unsure whether Dylan, 75, will collect Nobel Prize at awards ceremony in December.
Bob Dylan may be chuffed about winning the Nobel Prize in literature award but he isn't showing it. The Swedish Academy have attempted to contact the iconic singer multiple times since he received the prestigious accolade on 13 October but he is yet to respond.
Dylan, 75, is the first musician to be awarded the literature prize with the committee praising his "poetic expressions within the great American song tradition". However, the Like A Rolling Stone singer has not publicly commented on his achievement and the Swedish Academy have been stumped by his radio silence.
Sara Danius, permanent secretary of the academy, reportedly told Sweden's state radio station SR: "Right now we are doing nothing. I have called and sent emails to his closest collaborator and received very friendly replies. For now, that is certainly enough."
King Carl Gustav is expecting to present Dylan with his Nobel Prize at an awards ceremony taking place in Stockholm, Sweden on 10 December but it is not known if the musician will attend.
The Times They Are A-Changin' singer has a history of dodging awards ceremonies – in 2007, the songwriter missed attending the Crown Prince Of Spain's ceremony and was also a no-show at the White House in 2010 where he was expected to collect the national medal for the arts.
Dylan has not been completely in hiding since winning the Nobel Prize. Just hours later, he performed in Las Vegas but made no mention of the accolade while he also made an appearance at the Desert Trip festival in Indio, California on 14 October.
Although Dylan is yet to speak out, several figures in the music industry have come forward to congratulate the singer. The Rolling Stones performed at Desert Trip shortly after Dylan and applauded the musician on his momentous milestone.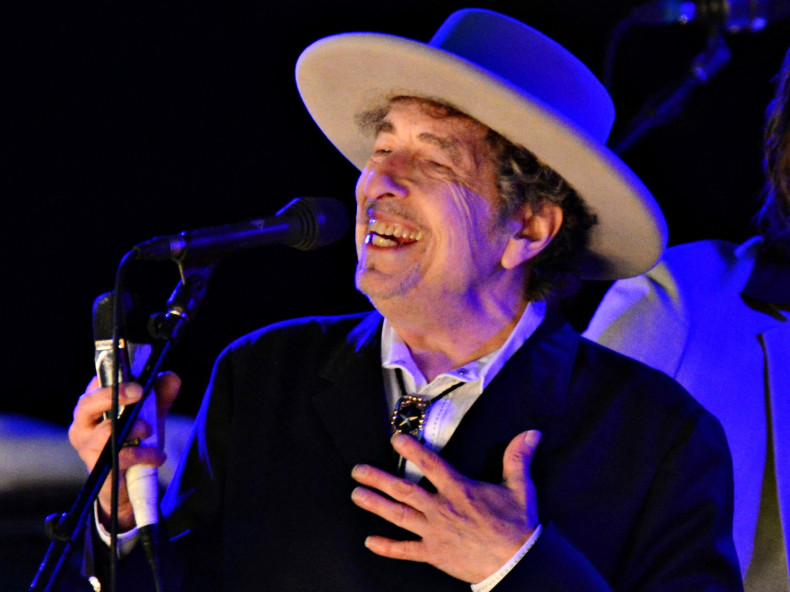 During their set, Mick Jagger told the audience: "I want to thank Bob Dylan for an amazing set. We have never shared the stage with a Nobel Prize winner before. Bob is like our own Walt Whitman." Keith Richards added: "I can't think of anybody that deserved it better."
In a joint post with his wife Kathleen, singer Tom Waits said in a statement shared on Twitter: "It's a great day for Literature and for Bob when a Master of its original form is celebrated. Before epic tales and poems were ever written down, they migrated on the winds of the human voice and no voice is greater than Dylan's."
Canadian singer Leonard Cohen also said at an album playback in Los Angeles: "To me [the award] is like pinning a medal on Mount Everest for being the highest mountain."
Although the Swedish Academy are struggling to track him down, fans can catch Dylan on his next tour date on 18 October at the Kiva Auditorium in Albuquerque.