Indian movie Happy New Year, starring Shahrukh Khan and Deepika Padukone, is riding high after crossing the Rs 100 crore (1bn rupees, around £10m) barrier within days of its premiere.
In spite of getting bad reviews, the movie has been well received by fans across the Indian continent and has been declared a commercial success.
The movie revolves around Khan's character Charlie, the mastermind behind the perfectly planned diamond heist, who gathers a set of losers to execute the robbery.
Though the super hot chemistry between the Chennai Express star and Padukone came in for praise by all, it was the perfect comic timing of Abhishek Bachchan, who plays the character of a small time street actor Nandu Bhide, that has left a lasting impression on fans.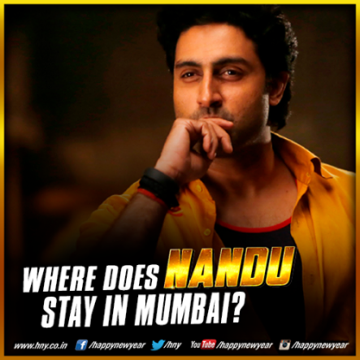 However, it appears HNY director Farah Khan has highlighted only the lead couple's role in the Indian blockbuster and chose to ignore Bachchan's character.
"We knew it would do well because it has Shah Rukh, Deepika and me. It's a big movie. The songs were doing well, there was great energy and positive buzz about it. We knew it would get a big opening, but this big! Nobody knew even the trade experts are in shock I think," the director of the movie told IANS via NDTV.
Meanwhile, Amitabh Bachchan's son has denied any similarity between him and his iconic HNY character.
"I play Nandu Bhide from Sangam Chawl in Mumbai. He enjoys his drink a bit too much and that makes him very entertaining and very outrageous, but a lot of fun," the actor told NDTV.
"Nandu is completely opposite of what I am in real life. There was nothing I could use of myself in Nandu. He is somebody that director Farah Khan and I have literally created from scratch", he added.
The movie which has already earned rupees 124 crore also stars Boman Irani, Sonu Sood and Vivaan Shah in important roles.