Hardcore pornography is now so ubiquitous it is becoming a major risk to public health, campaigners and scientists believe. Porn is now so readily available that it is damaging young people's relationships, leading to an increase in sexual violence, and could even be damaging parts of the brain.
A two-day summit is taking place in Washington DC in which campaigners, academics and scientists will discuss pornography, which some believe should be tackled the same way as teenage smoking and drink-driving. The "Coalition to End Sexual Exploitation" was organised by Morality in Media and "Porn Harms" to stop "pornography and sexual exploitation from harming individuals and families".
Dawn Hawkins, Morality in Media's executive director, says: "There's an untreated pandemic of harm from pornography. There's a lot of science proving that pornography is harmful."
Neuroscientist Donald Hilton, who has presented research to the summit, believes the compulsive search for pornography can actually impair judgement and affect inhibitions in the same was as cocaine.
"It isn't just a social problem or a moral problem or a criminal problem. It's a brain problem," says Hilton. "Porn is toxic sex. It's a chronic disease of the brain."
Professor Gail Dines from Wheelock College, Boston, the author of "Pornland: How Porn Has Hijacked Our Sexuality," also believes that the increasing availability and subject-matter of porn is damaging society and particularly its attitude to women.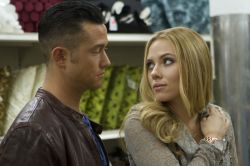 "Porn is without doubt the most powerful form of sex education today," says. Dines. "This is not your father's Playboy. These degrading, misogynist images have become the wallpaper of our lives and they are robbing young people of an authentic, healthy sexuality."
However not everyone agrees that porn is always a bad thing. Actor and director Joseph Gordon-Levitt, who tackles the subject in his new film Don Jon, admits to watching porn and claims it is no more demeaning to women than advertising:
"I would argue that (porn) hasn't had any more impact on me than images from the mainstream media. The oldest trick in the book is putting a pretty woman on screen to sell your hamburger or your car. Whether it's X-rated or approved for general audiences the message is the same: this person, usually a woman, is nothing but a thing, a sexual object."