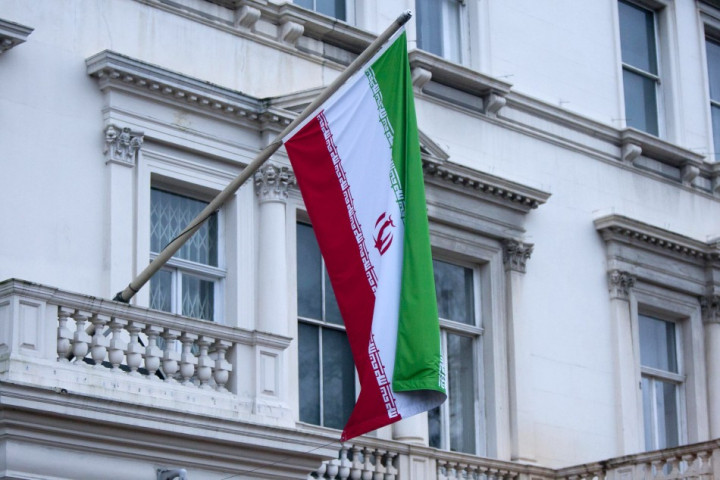 An Iranian cleric has warned the EU and UN not to tie themselves to "the rotten rope of Britain" at a Friday prayer service in Tehran.
Imam Ahmad Khatami made the speech to a crowd of worshippers chanting "Death to Britain" at Tehran University, Reuters reported.
"If you have just a bit of wisdom, you won't tie your rope to the rotten rope of Britain," he said.
UK Foreign Secretary William Hague on Wednesday told Iranian diplomats in London that they had 48 hours to leave the country following an attack on the British embassy in Tehran. The officials and their family were said to be boarding a flight back to Iran on Friday afternoon.
"If any country makes it impossible for us to operate on their soil, they cannot expect to have a functioning embassy here," Mr Hague told MPs in a House of Commons speech.
Earlier in the week, a group of Iranian activists and protesters stormed the British Embassy compound in Tehran, looting and vandalising documents and burning the British flag.
Sanctions protesters Storm British Embassy in Iran
Tehran later apologised for the incident, but Khatami accused the Iranian Security Council of colluding with Britain.
"Issuing a statement against Iran means falling into a well with the rotten rope of Britain," he said.
The protest was reportedly in response to Britain imposing stricter financial sanctions on the Islamic republic for its alleged nuclear programme.
The EU announced this week that it would also be slapping fresh sanctions on the Iranian regime following a report by the International Atomic Energy Agency, which concluded that there were "possible military dimensions to Iran's nuclear programme".
Tehran insists that its nuclear enrichment programme is for civilian purposes only.