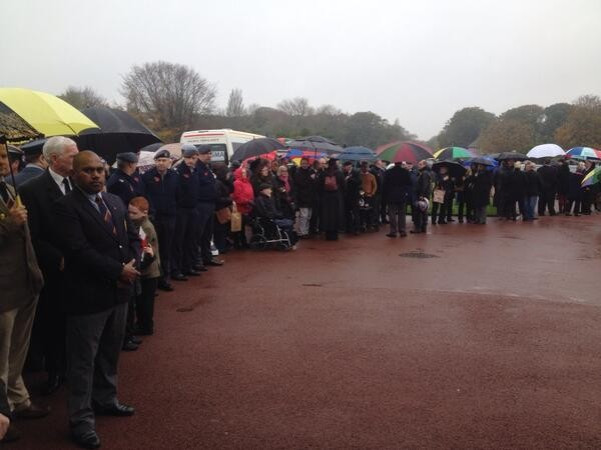 Hundreds of strangers attended the funeral of a World War 2 veteran following an appeal after it was revealed that he had no close friends or immediate family.
Harold Jellicoe Percival, who served as part of the legendary Dambusters raid, died at a Lytham St Annes nursing home in October aged 99.
The veteran never married and had no children. There were fears that no one would be able to attend his funeral at Lytham Park Crematorium on Armistice Day.
Funeral directors Roland L Whitehead and Daughter put an advert in the Lytham St Annes Express asking if people would be able to pay their respects at Percival's funeral.
It read: "A single man, Harold has no close family who can attend his funeral. He served in RAF Bomber Command as ground crew during the Second World War.
"Any service personnel who can attend his funeral service would be appreciated."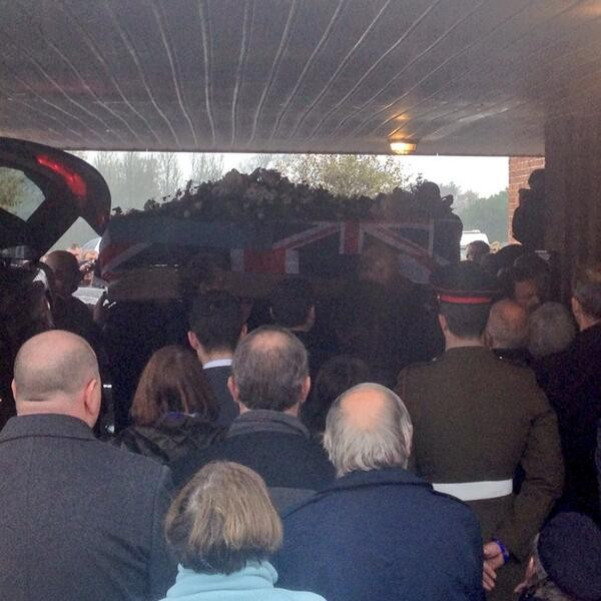 After a picture of the newspaper clipping was shared online via Twitter and Facebook thousands of times, hundreds of people flocked to the cemetery to attend the funeral in Lancashire.
The theme tune to the 1954 film which told the story of the 617 Squadron responsible for the famous Dambusters raid was played as Percival's coffin past a crowd of 300 people.
The funeral directors arranged for the service to take place at 11am on Remembrance Sunday.
The vicar said: "We marvel at the power of the printed word, whether on paper or screen.
"It seemed Harold Jellicoe Percival's funeral would be sparsely attended - if indeed anyone would attend.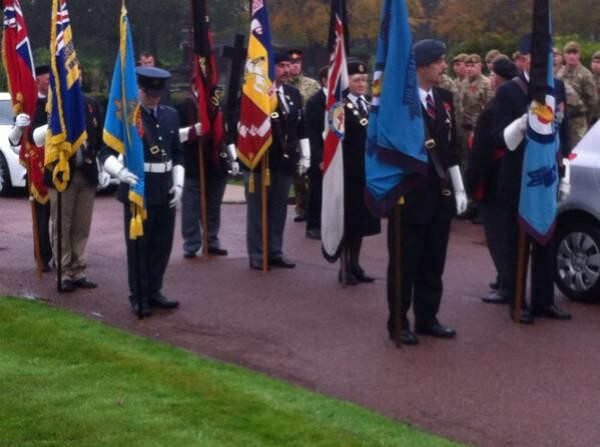 "But you have come in numbers surpassing anything that was expected. You come not because you knew him, but because each of us are part of each other. We have a common humanity."
Although it was feared that no family members would attend his funeral, it was reported that Percival's great nephew and great niece were able to pay their respects.
His nephew, David Worsell, who was not able to attend the service, described Percival as a "private man" who lived a "nomadic lifestyle" after leaving the RAF.
He added. "He travelled around England with only his backpack. He didn't have a postal address, he just used to get everything sent to my mother's address and would go through it when they met up."
Matron Janet Wareing, from the nursing home where Percival lived, paid tribute to the vertan following his death. She described the 99-year-old as "a lovely character, very strong-willed and independent".