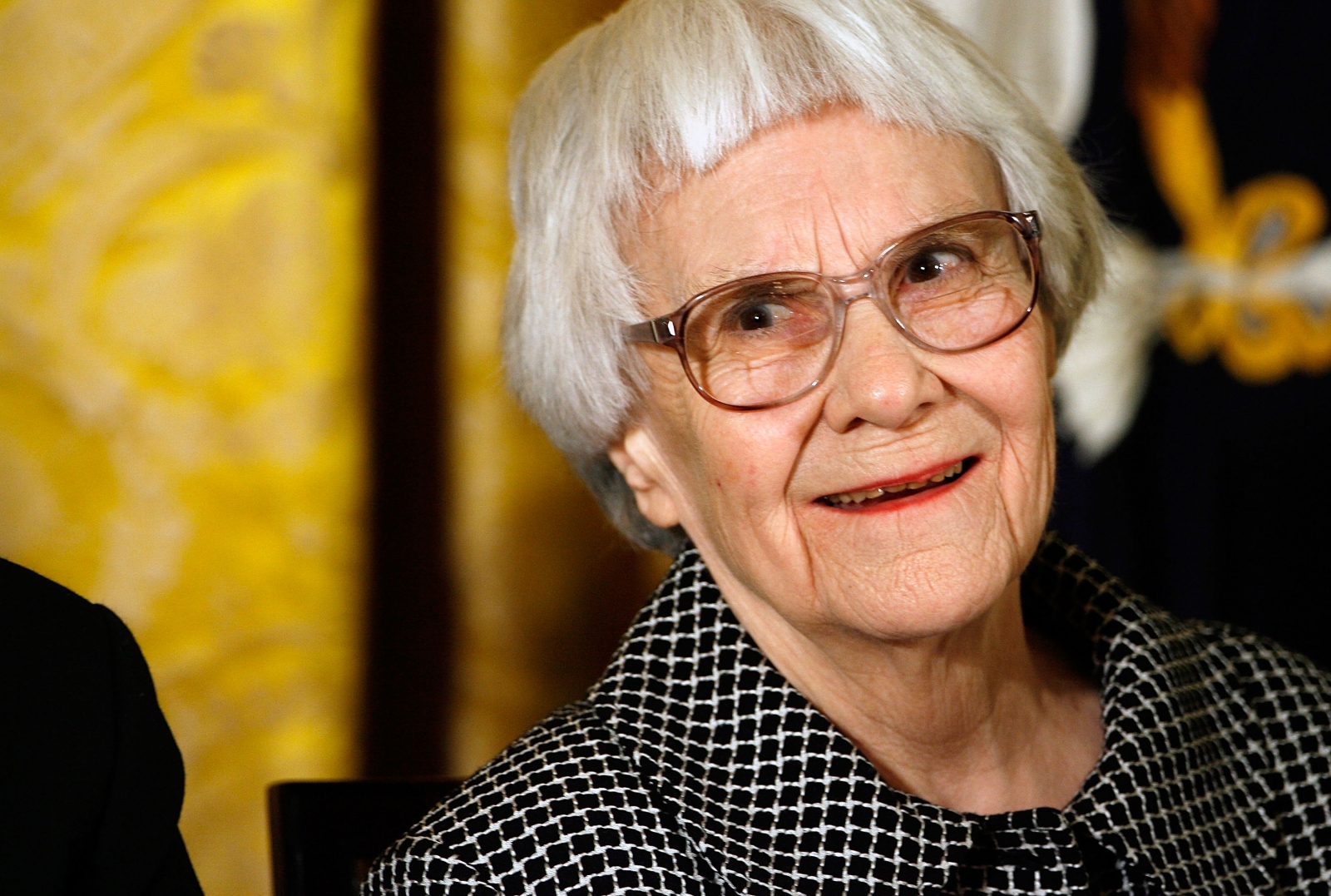 Harper Lee, author of the classic novel To Kill A Mockingbird, is to publish a second book 55 years after her debut.
Her publisher, Harper, announced that the second book, Go Set A Watchman, will be released on 14 July.
The book is described as essentially a sequel for To Kill A Mockingbird, and was completed just a few years after the seminal novel - but the manuscript lay forgotten until recently.
Harper said they will print an initial run of two million copies as they expect huge demand for the book, which they described as a "remarkable literary event".
"In the mid-1950s, I completed a novel called Go Set A Watchman," the 88-year-old Lee said. "It features the character known as Scout as an adult woman, and I thought it a pretty decent effort.
"My editor, who was taken by the flashbacks to Scout's childhood, persuaded me to write a novel (what became To Kill A Mockingbird) from the point of view of the young Scout.
"I was a first-time writer, so I did as I was told. I hadn't realised it (the original book) had survived, so was surprised and delighted when my dear friend and lawyer Tonja Carter discovered it.
"After much thought and hesitation, I shared it with a handful of people I trust and was pleased to hear that they considered it worthy of publication. I am humbled and amazed that this will now be published after all these years."
Harper said the plot of the book involves Scout returning to Maycomb from New York to visit her father, Atticus Finch.
A spokesperson added: "She is forced to grapple with issues both personal and political as she tries to understand her father's attitude toward society, and her own feelings about the place where she was born and spent her childhood."
Harper said it is unlikely Lee will be doing any publicity for her new book. The author has given virtually no media interviews since the 1960s and many wondered if she would publish another novel again.
"This is a remarkable literary event," Harper publisher Jonathan Burnham said. "The existence of Go Set A Watchman was unknown until recently, and its discovery is an extraordinary gift to the many readers and fans of To Kill A Mockingbird.
"Reading in many ways like a sequel to Harper Lee's classic novel, it is a compelling and ultimately moving narrative about a father and a daughter's relationship, and the life of a small Alabama town living through the racial tensions of the 1950s."
To Kill a Mockingbird is widely considered one of the greatest books of all time. Published in 1960, it was regarded as an instant classic, winning the Pulitzer Prize and selling more than 40 million copies worldwide.