Harper Lee, the author of the classic novel To Kill A Mockingbird is suing literary agent Samuel Pinkus. The 87-year-old author claims he tricked her into surrendering the copyright to her best-selling book. The 1961 Pulitzer Prize winner has now filed a case with a federal court in Manhattan.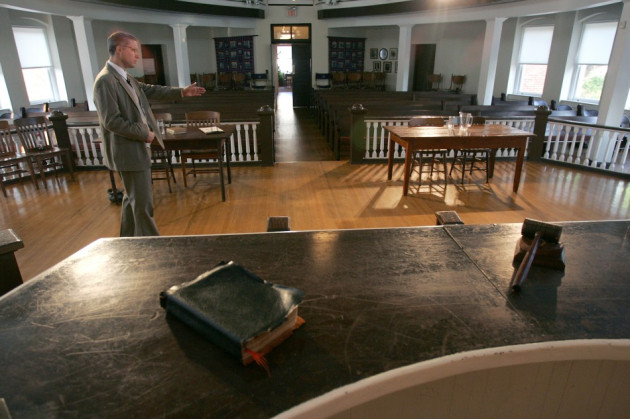 According to reports, Lee's interests were originally handled by long-time agent Eugene Winick. However, in 2002, Winick fell seriously ill. Subsequently, Pinkus, his son-in-law, transferred a number of important clients to his own management firm.
The documents allege that in 2007 Pinkus "engaged in a scheme to dupe" Lee into irrevocably transferring all rights and ownership of income derived from the novel. In addition, it is alleged Pinkus failed to pay legal dues to Winick, which includes royalties from the sale of the book.
According to the Guardian, Lee claims no recollection of agreeing to the transfer or signing any such agreement.
The lawsuit filed by Lee asks the court to re-assign present and future income rights to the author, as well as all commission earned since 2007. Given the book has sold more than 30 million copies since it was first published and has since become a hit on both stage and the silver screen (the 1962 Hollywood blockbuster starring Gregory Peck won three Oscars), the sums of money involved are likely to be massive. Although no concrete information is available, rumours suggest Lee's net financial worth is close to $30m.
And those already substantial sales were further boosted in 2011, when former Manchester United and Real Madrid midfielder David Beckham and fashion designer wife Victoria Beckham named their daughter Harper Lee Beckham. According to the Mail, sales on Amazon UK rose a whopping 123%.
To Kill A Mockingbird was published in 1960 and is the story of a lawyer, Atticus Finch, who defends a black man accused of raping a young white girl. The novel's title comes from a statement Finch makes to his children Jem and Scout: "Shoot all the Bluejays you want, if you can hit 'em, but remember it's a sin to kill a Mockingbird."