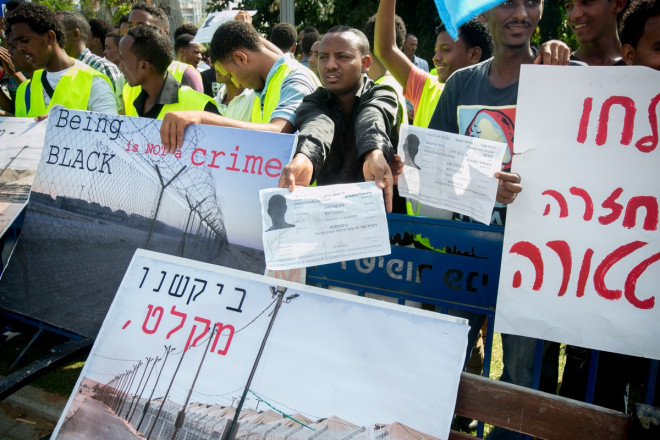 On the UN's International Day for the Elimination of Racial Discrimination, IBTimesUK has compiled a list of some of the best inspirational quotes by people who have stood up against racism and prejudice.
"As you grow older, you'll see white men cheat black men every day of your life, but let me tell you something and don't you forget it - whenever a white man does that to a black man, no matter who he is, how rich he is, or how fine a family he comes from, he is trash."
-Harper Lee, author of To Kill a Mockingbird
"Until the philosophy which holds one race superior and another inferior is finally and permanently discredited and abandoned everything is war"
-Bob Marley
"No human race is superior; no religious faith is inferior. All collective judgments are wrong. Only racists make them"
-Eliezer Wiesel, Holocaust survivor
"Racism springs from the lie that certain human beings are less than fully human. It's a self-centred falsehood that corrupts our minds into believing we are right to treat others as we would not want to be treated."
-Alveda King, civil rights activist
"I am not a racist. I am against every form of racism and segregation, every form of discrimination. I believe in human beings, and that all human beings should be respected as such, regardless of their colour."
-Malcom X
"I resolutely believe that respect for diversity is a fundamental pillar in the eradication of racism, xenophobia and intolerance. There is no excuse for evading the responsibility of finding the most suitable path towards the elimination of any expression of discrimination against indigenous peoples."
- Rigoberta Menchu, Nobel Peace Prize winner who dedicated her life to raise awareness on the plight of Guatemala's indigenous' persecutions.
"Race is the great taboo in our society. We are afraid to talk about it. White folks fear their unspoken views will be deemed racist. People of colour are filled with sorrow and rage at unrighted wrongs. Drowning in silence, we are brothers and sisters drowning each other. Once we decide to transform ourselves from fearful caterpillars into courageous butterflies, we will be able to bridge the racial gulf and move forward together towards a bright and colourful future."
-Eva Paterson, CEO and co-founder of Equal Justice Society an organisation dedicated to "changing the law through progressive legal theory, public policy and practice."