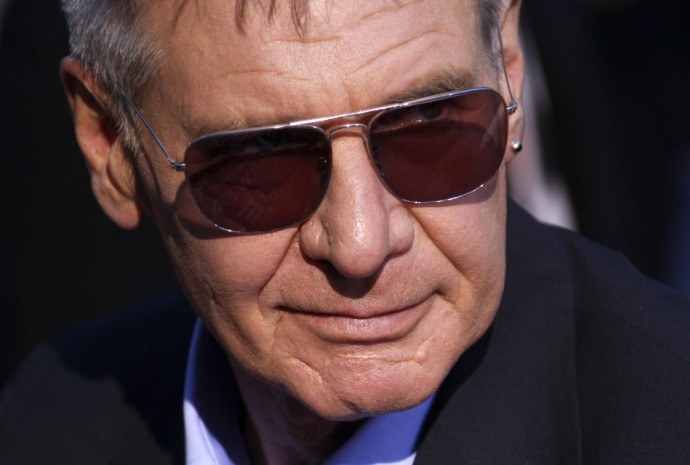 Star Wars legend Harrison Ford has been released from hospital almost a month after he was injured in a plane crash.
On 5 March, the 72-year-old actor was at the wheel of his vintage World War II plane when it suffered a mechanical failure and went down shortly after taking off from Santa Monica Airport. The aircraft plunged 3,000ft and hit a tree when it went down about a mile away from the airport.
At the time, Ford's publicist Ina Treciokas said the actor had no other choice but to make an emergency landing.
"Harrison was flying a WW2 vintage plane today which stalled upon takeoff. He had no other choice but to make an emergency landing, which he did safely. He was banged up and is in the hospital receiving medical care," she said in a statement.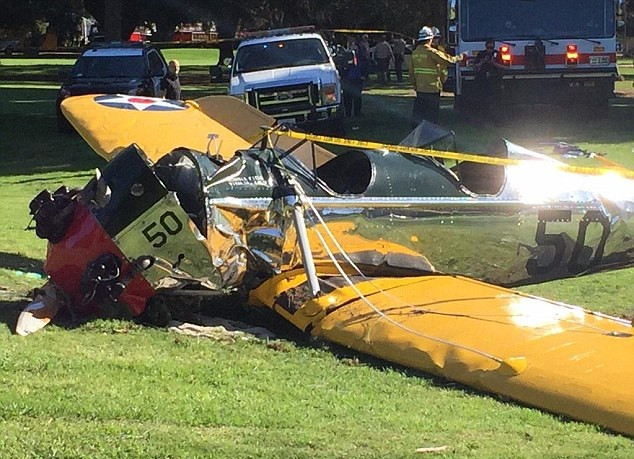 The Hollywood A-lister was rushed to UCLA Medical Center after reportedly suffering injuries including a laceration in his scalp and broken pelvis and ankle. His wife Calista Flockhart, 50, is said to have been has been by his bedside throughout his recovery
"She [would] drop Liam off in the morning and then spend hours with Harrison," a source told People. "She [brought] him food and reading material."
According to a report in US Weekly, Ford left the hospital late earlier in March and is "on his way to healing." Despite his discharge, it is thought that the actor is most likely still undergoing therapy to treat his reportedly broken pelvis.
"The therapy is primarily stabilization exercises and also gait training, like actually getting the patient up and moving again – pretty much just leaving how to walk while minimizing the main," says Dr Beny Charchian, Founder of the Joint and Spine Institute in Beverly Hills, who is familiar with similar cases.
Ford was hailed as a "real-life hero" after he steered his plane away from a residential area of LA as the aircraft plunged 3000ft.
"Looking at where he crashed and how the plane went down, I'm sure there was a moment where he said 'I'm not going to risk lives, whatever happens, happens. It's going to be just me'," said Eddie Aguglia, who was playing golf on the course when the plane went down, previously told NBC.
"He risked life and limb by putting it down on the golf course instead of trying to go further to try to get back to the airport," he added.
"Another 25 to 30 yards and ... I don't want to think about it. He saved several lives."