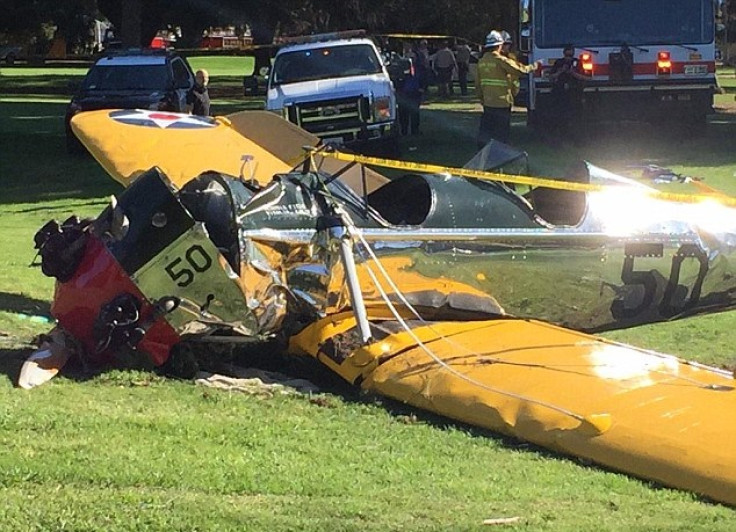 Audio has emerged of Harrison Ford speaking on cockpit radio in the moments before the plane he was flying crashed on to a golf course.
Hollywood star Ford is heard alerting ground control in a stressed tone of voice that the aircraft had suffered engine failure. The Star Wars star then requested permission to return to the runaway.
In response, the controller tells the 72-year-old actor he can land again and then instructs another plane to make way for the Harrison's troubled flight.
But Ford did not get the chance to return to the airstrip and eventually brought the craft down on a golf course in a crash landing.
Listen to the audio below:
The incident left Ford in hospital for the second time in the past 12 months, after an accident on set of the new Star Wars film in June 2014 saw him temporarily confined to a wheelchair.
In the wake of the plane crash, Ford was hailed a hero for steering the plane away from houses. Emergency crews at the scene suggested similar accidents often resulted in deaths.