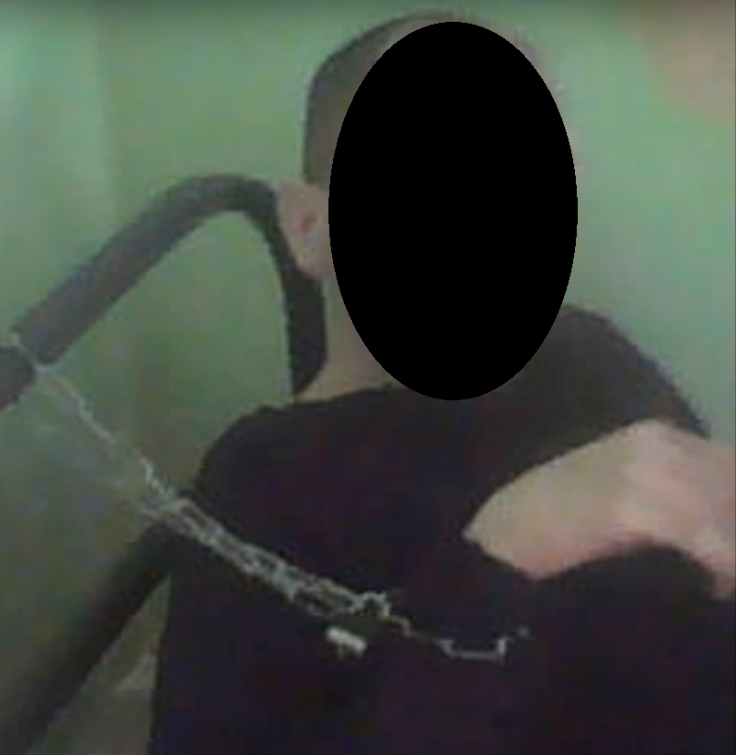 A shocking video of patients chained to beds and radiators at a mental health institution in Russia has emerged. The grainy footage, released by a psychiatrist from the Russian city of Briansk, shows several patients living at the Trubchevsk Psycho-Neurological Institution chained by their wrists and ankles to beds and other pieces of furniture.
The psychiatrist said he had heard of serious mistreatment at the institution but had never been presented with evidence until he saw the video. He did not disclose the identity of the person who had sent him the footage.
After the video was published, two nurses who work at the institution confirmed that patients with psychosocial disabilities, including those who are suicidal, are frequently chained to their beds or radiators.
One former kitchen worker told Human Rights Watch (HRW) that staff used to bring residents to the dining hall in chains and force them to wear handcuffs while eating. "Unruly" residents were kept in chains, forcibly sedated and placed in isolation, she told the human rights watchdog.
She said handcuffs and chains were mainly used in a wing of the institution cruelly known as the 'Mercy Wing' where people are kept "practically immobile". "The staff don't want visitors to see them crawling around the grounds," the former employee said.
The psychiatrist who shared the video, Alexander Kupriyanov, told HRW that Russian authorities had opened a criminal case but said that investigators were mainly intent on finding out who had recorded the video.
Shackling is prohibited under both Russian and international law and HRW is calling on the Russian government to "properly investigate these damning allegations and make sure that people in such institutions around Russia are treated with the dignity they deserve."