The Russian president is used to making as many headlines when he enjoys a bit of R&R in August as he does during his day job.
For his summer getaway this year, Vladimir Putin was filmed in the southern Siberian republic of Tyva where he was shown, often with his top off, fishing, hunting and diving.
His holiday is an annual photo opportunity which some commentators, both domestically and overseas, view as an exaggerated attempt by his spin doctors to portray the Russian leader as macho, energetic and fun.
On Monday (7 August) the Kremlin released a 46-minute film of the bare-chested Russian leader diving and fishing, with his defence minister Sergei Shoigu in tow.
In a visit to the remote part of the republic, the Kremlin said he fished in mountain lakes and drove four wheelers in the mountains.
His spokesman Dmitry Peskov said Putin also went underwater hunting, "chasing one pike for two hours."
"He couldn't catch it for some time but got his own way in the end," Peskov said, which could be a metaphor for his ambitions on the world political stage.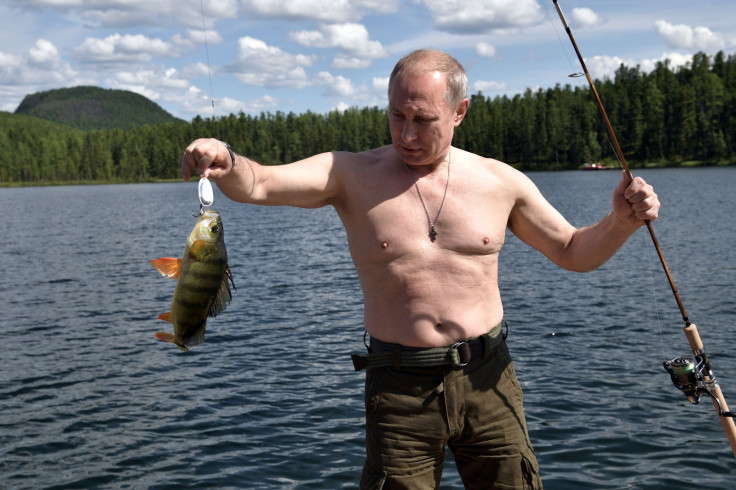 Peskov pointed out that the pike was not close to the size of the fish he caught last year, which weighed in at 21 pounds.
He also said that Putin fished and sunbathed - without a shirt.
"It's a very continental climate - it's very hot in the daytime, you can sunbathe, and by the evening it's gets cold quickly," Peskov said according to the Meduza news outlet.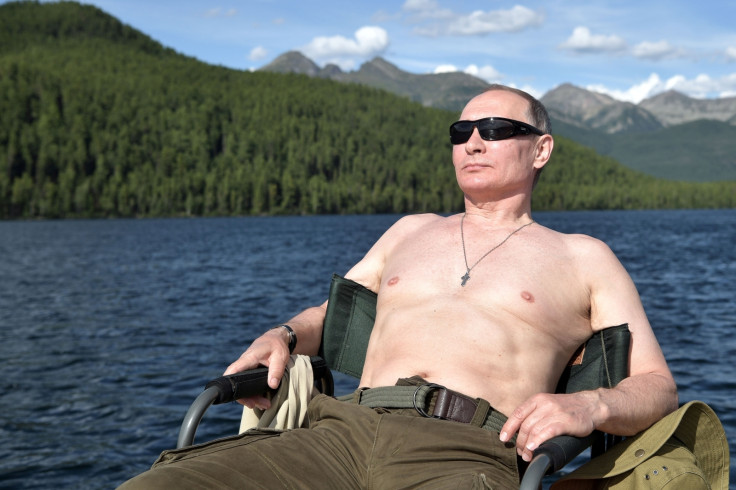 Many gave a tongue-in-cheek reaction on social media, with one saying: "The media is reporting how Putin "pursued the pike."...Now even pike are being chased".
Another tweeted how the pike "expresses its boundless gratitude that it was chosen by Putin".
But his physique garnered a few comments, with one saying: "For a 65-year-old guy, Putin is in great shape but I really don't get the motives for posing with a naked torso". Another posted on Twitter: "The more the sanctions Russia faces, the barer his torso".
During his time as president, Putin has been pictured horse riding topless, posing with tigers and operating submarines.