Kim Young-Il fled North Korea as a young soldier - now he helps others who escape
"I had never seen bananas."
Kim and his family used to secretly listen to South Korean radio stations – something punishable with harsh sentences and forced labour – before escaping the North. The more they listened to illegal broadcasts, the more they dreamed of a new life on the other side of a Korea which, until 1945, had been one single entity with its northern part.
Ultimately, it was starvation that prompted Kim – a 19-year-old solider at the time– his parents and his brother to sell everything they had and abandon their life, the only one they had ever known, before they eventually crossed into China, the least dangerous route for defectors.
However, the journey was neither short nor safe. The family had to cross a river and climb mountains, while hiding from soldiers patrolling along the border.
"We all collapsed after hours of climbing and fell asleep in the mountains. But even if I was exhausted and sleepy, I kept thinking that we had to get away from the border as soon as possible, as it's the most dangerous area to be in," Kim told IBTimes UK.
Kim's mother knew Chinese and managed to go to a local market to buy new clothes and food. The family then took a bus to move away from the border. From that moment on, they would not speak any Korean, fearing they could be caught and sent back. "I remember being so surprised because I had never seen most of the produce they sold in China. I had never seen bananas or clementines," Kim explained.
Life in South Korea
Kim and his family ended up living as illegal immigrants in China for five years, before crossing into Mongolia and eventually to South Korea in 2001. At the age of 23, Kim started his new life.
"We always thought it was normal to have our freedoms restricted," he explained. "It is only when my family and I came to South Korea that we finally had means of comparison. We didn't realise how unhappy we were until we came here".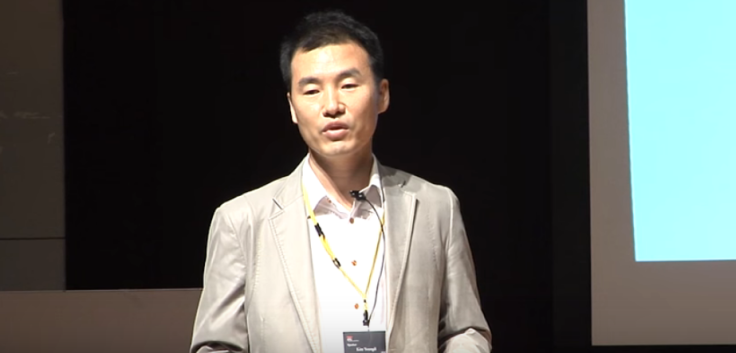 Kim started university and attended seminars on politics and Korean unification. "Even though I was born in North Korea, it did not mean that I knew a lot about it, because any kind of information is restricted and controlled there," he said.
The more he talked about his country, the more he felt the need to do something for defectors, just like him. Kim's dream became true in 2006, when he founded PSCORE, a Seoul-based organisation that empowers North Korean defectors, sheds light on alleged human rights abuses in North Korea, and works towards a possible reunification.
After 11 years, it is still hard for him to talk openly about alleged human rights abuses in North Korea, given prejudice and misconceptions built overtime. "Unfortunately it's very hard for defectors to get a job in South Korea and that impacts their difficulty in fully integrating," he said.
"PSCORE wants the second generation of North Korean defectors to be fully functional and independent in South Korean society, that's why we hold English classes at our headquarters, to maximise their chances of finding better employment."
North Korea today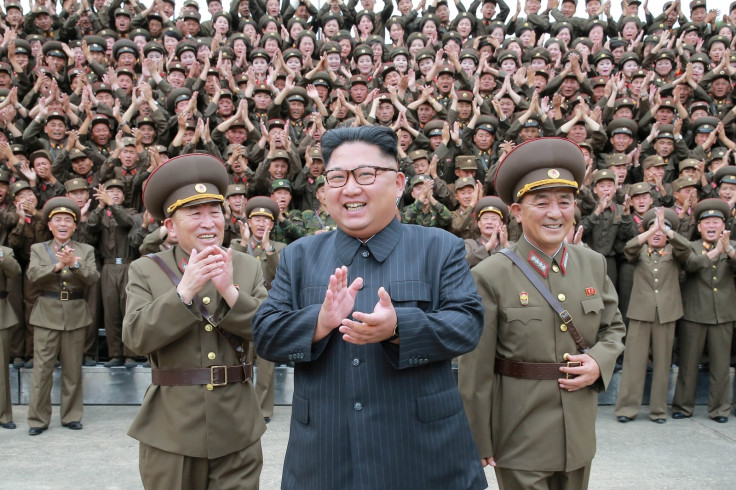 Kim's story is not a single episode and his experiences resonate with thousands of people who continue to flee because of hunger and human rights abuses.
According to the UN, an estimated 18 million people – out of 24.9 million – are dependant on government food rations while 10.5 million people are believed to be undernourished. The humanitarian situation is exacerbated by natural disasters, which the country is prone to.
The country is currently facing the worst drought in 20 years amid fears that sanctions imposed due to Pyongyang's nuclear programme will further exacerbate hunger in the nation.
Earlier this year, a report by Seoul-based NGO Transitional Justice Working Group (TJWG) alleged that North Korea had been carrying out public executions of its citizens for seemingly minor crimes, such as theft of corn and rice or distribution of media from South Korea.
Still today, people routinely risk their life to flee Kim Jong-un's regime . If caught and sent back, defectors risk imprisonment, along with their family.
Those who flee have no choice but to bribe patrolling officers and are at risk of abuses at the hands of corrupted officials and human smugglers. Lone women who attempt to cross into China are at risk of being caught and sold as wives or forced to become prostitutes.
"It can take years for defectors to cross the entirety of China to reach Thailand, the closest country with a South Korean embassy that could allow them to fly to South Korea and become citizens," PSCORE told IBTimes UK.
The organisation has estimated that at least 30,000 North Koreans are currently living in South Korea, and another 100,000 defectors still live in China, and are unable to get out due to lack of resources or threats of repatriations by corrupted officials who demand bribes or transactional sex.
"In the past, I used to say 'Korea would be united in three years, in five years...' but I don't think like that anymore," Kim said. "It is not something that can be predicted, but something that you have to bring forward. No one is really trying to achieve unification right now. Whether Korea would be unified, it will depend on the role played by the international community and how the media will portray it," he concluded.
© Copyright IBTimes 2023. All rights reserved.