North Korean soldier walks over heavily mined border and defects to South
The defection comes amid increasing tensions over North Korean dictator Kim Jong-un's nuclear and missile programmes.
A North Korean soldier has defected to South Korea, crossing one of the world's most heavily militarised borders at a time when tensions are at a peak between the neighbours.
South Korea's Joint Chiefs of Staff (JCS) confirmed the defection on Tuesday (13 June) evening and said the soldier was unarmed.
The soldier, whose name has not yet been released, approached a South Korean border guard post after walking across the demarcation line that runs through the demilitarised zone (DMZ) separating the two rivals.
He is said to have reached the South border at around 7.50pm local time and expressed his wish to defect, the JCS said.
The defence ministry is currently holding him to investigate the motive behind his defection and how he made the crossing. It added that there was no exchange of fire between the Korean neighbours during his defection, according to Yonhap news agency.
It is believed that more than 1,000 North Koreans defect to the South every year, but most of them cross over into China, and then make their way through Southeast Asia to the South. It is rare for defectors to opt to cross through the DMZ as the entire stretch of 250 km (155 miles) is always heavily guarded with barbed wires and littered with landmines.
The last time this sort of extremely rare defection through the DMZ happened was in September 2016. Prior to that one incident was reported in June 2015 and another in 2012.
Five to 10 North Koreans are reported to have defected to Seoul by this route since 2010.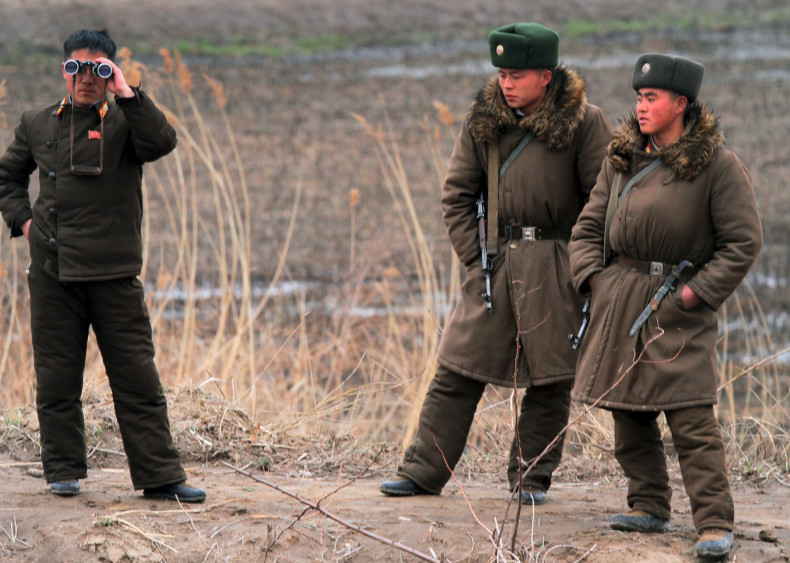 Any defection now is seen as a huge embarrassment for the Kim Jong-un regime as it has come at a time of heightened tensions in the Korean peninsula in the wake of Pyongyang's repeated nuclear and missile tests.
Following some of the high-profile defections last year, including the defection of London-based diplomat Thae Yong-ho, North Korean leader Kim Jong-un in August ordered surveillance to be stepped up along the China border to stop his countrymen from fleeing.