Children and elderly in North Korea at risk as country faces worst drought in 16 years
UN food agency calls for immediate intervention to step up humanitarian aid to North Korea.
Children and elderly people in North Korea are at high risk as the impoverished nation is facing its worst drought in 16 years, the United Nations' food agency has said. The prolonged dry weather is leading to chronic foot shortage in the country and the agency is calling for an immediate intervention.
The isolated nation, which faces severe economic sanctions and relies on humanitarian aid, will require increased supplies this year to make sure the "most vulnerable" do not starve, warned the Food and Agricultural Organisation (FAO).
Between April and June of 2017, the production of staple crops such as rice, maize, potatoes and soybean are severely affected due to low rainfall in key areas. The FAO report, jointly produced by the European Commission's Joint Research Centre, also cautioned food imports to North Korea should be a top priority in the next three months to address the "peak of the lean season".
"Immediate interventions are needed to support affected farmers and prevent undesirable coping strategies for the most vulnerable, such as reducing daily food intakes. It is critical now that farmers receive appropriate and timely agricultural assistance, including irrigation equipment and machinery," said Vincent Martin, FAO representative in China and North Korea.
The FAO estimated that the production of early season crops dropped from 450,000 tonnes to 310,000 tonnes from the previous year taking a hit of around 30%. The UN body called on donors to quickly step up their food aid – which has sharply fallen over the years thanks to North Korea's defiant weapons programmes which has been attracting stinging sanctions.
Hundreds of thousands died in North Korea in the 1990s due to a devastating famine and the country has frequently faced serious droughts since then. The latest report also comes at a time the North is increasingly becoming isolated by global powers along the prospect of more sanctions being imposed on the country.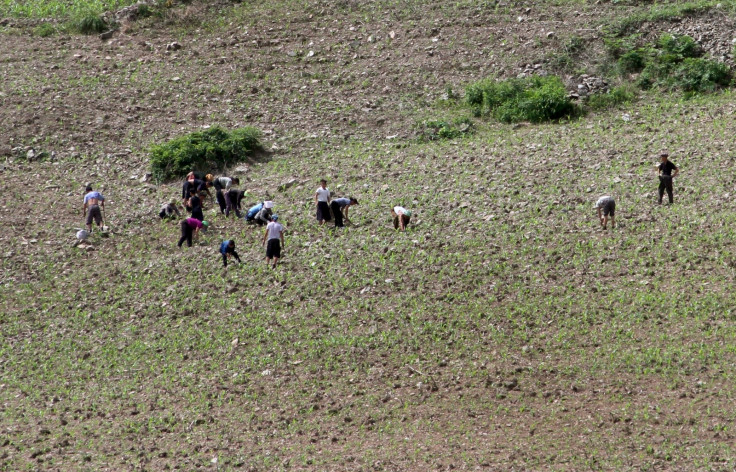 Children and elderly in North Korea at risk as country face its worst drought in 16 years
© Copyright IBTimes 2023. All rights reserved.