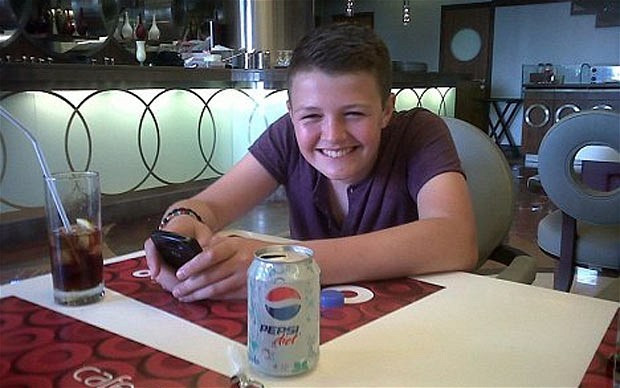 An English schoolboy has died in Dubai after drinking excessively and falling from the eleventh floor of a building site just hours after posting a mysterious tweet reading "f**k the system".
Harry Harling, 15, has lived in the Gulf state with his British family, originally from Surrey, and had been drinking alcohol at a party with friends.
Authorities are trying to work out how the teenager got the alcohol as the country forbids it being sold outside of hotels or hotel-owned bars.
CID chief Major General Khalil al Mansour confirmed that he had left a party with friends, moments before he died where there was alcohol being drunk.
Harling, who was a regular Twitter user tweeted in the hours that preceded his death that he was drinking beer with "the lads".
More worryingly, he later tweeted: "F**k the system."
One friend expressed his grief on Facebook, saying: "Mate I'm so sorry, I should of never left you alone on Friday. I should of stayed with you till you got a taxi.
"I hope you can find it in your heart to forgive me."
A reply from a different friend, told the boy not to blame himself: "Everyone is thinking of ways they could have changed the outcome but its not fair for you to blame yourself!"
The Foreign Office said: "We are aware of the death of a British minor in Dubai and are providing consular assistance."
The head teacher of Jumeirah College, where Harling attended school, said that counselling for students was available to both staff and pupils.