Harry Potter's Emma Watson Waxwork Unveiled at Madame Tussauds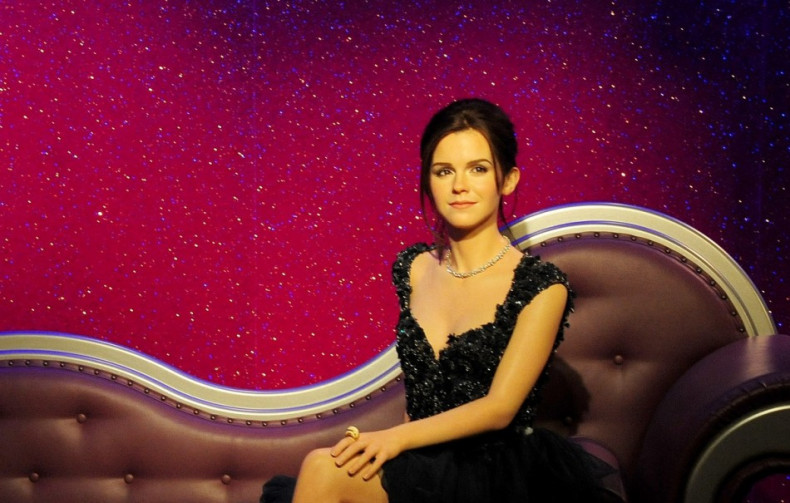 Emma Watson has become the latest celebrity to be immortalised at Madame Tussauds.
A waxwork of the British actress, who found fame as schoolgirl Hermione Granger in the Harry Potter franchise, has been unveiled at the landmark London venue of the world famous museum.
The 22-year-old star joins Helen Mirren and Kate Winslet who also have waxworks on display. Her likeness is dressed in a glamorous gown by Elie Saab.
The backless, embroidered tulle dress was donated to Madame Tussauds from the fashion house after Watson wore it at a 2011 red carpet event in Hong Kong.
"Emma is the perfect addition and we're very lucky to add her to our A-list line-up," Tussauds spokeswoman Nicole Fenner said at the official unveiling.
"She's a true English rose known and loved by millions of film and fashion fans around the world.
"She will feel right at home among a host of other glamorous personalities and we know she will be a huge hit with all our guests."
A waxwork of Watson's co-star Daniel Radcliffe, who played Harry Potter in all the films, went on display in 2007.
The statue came days after Watson ruled herself out of a starring role in the 50 Shades of Grey movie adaptation of the bestseller. She had been tipped as the frontrunner to play protagonist Anastasia Steele.
"Who here actually thinks I would do 50 Shades of Grey as a movie? Like really. For real. In real life," Watson tweeted her 5.9 million followers.
She later added: "Good. Well that's that sorted then."