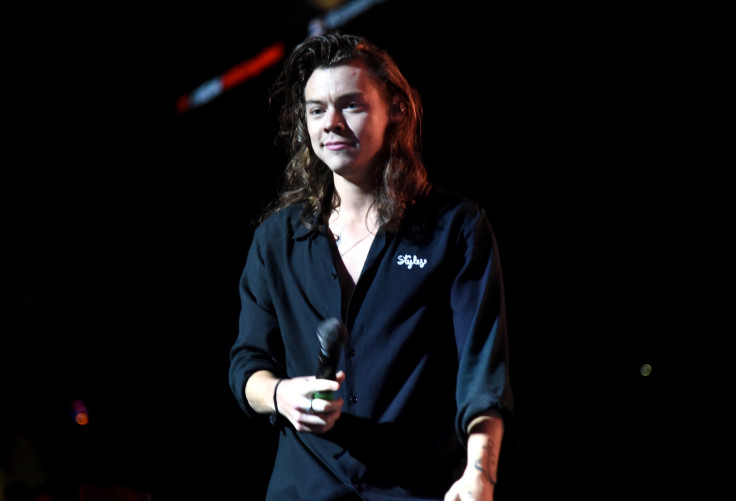 Jokes and gags were aplenty as Harry Styles hosted The Late Late Show With James Corden last night (16 May). The Sign Of The Times singer stood in for the talk show host and delivered an epic opening monologue, in which he mocked the Donald Trump intelligence scandal and the Pirates Of The Caribbean hack.
Arriving to a rapturous round of applause from the studio audience, Styles, 23, began running through the top news stories of the week with comic effect. Although the pop star tends to avoid talking about politics publicly, Styles could not help but address the allegations that President Donald Trump handed over classified information to Russian diplomats.
The One Direction star said: "Of course the big story today is that Donald Trump shared secret information with the Russians last week. The good news for Trump is that he has been named employee of the month by Russia."
Staying with the political theme, Styles added: "Here's another story we've all been talking about around the office. Hillary Clinton is forming a group called Onward Together, a political organisation that is anti-Trump. Experts are calling it bold, ambitious... and six months too late."
After lapping up the cheers, Styles later made light of Disney being held to ransom by hackers who reportedly stole the new Pirates Of The Caribbean 5 movie ahead of its official release. While struggling to keep a straight face, Styles delivered a string of puns relating to the Johnny Depp action film. The singer quipped: "Finally, tonight, this is a big story in the entertainment world. Hackers have stolen a copy of Pirates Of The Caribbean and they are holding it for ransom."
"They could release this movie illegally. I guess you would say it's a pirated video. They're holding Pirates Of The Caribbean for ransom... sounds to me like they're charging them an arm and a peg. If Disney pays this ransom, they could go into Johnny Debt. If people see this movie early it would be a movie about a pirate ship... with no sails! But kids can't see the movie anyway because it's rated Arghhh!"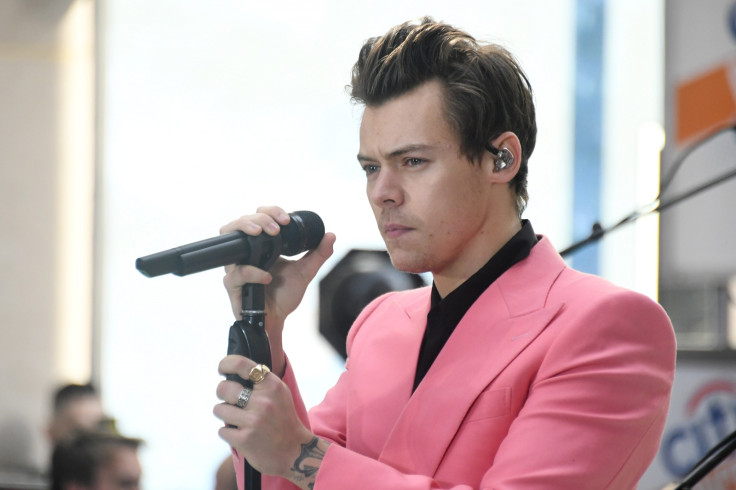 Later in the show, Styles performed his album track Carolina after singing his number one single Sign Of The Times the previous night. The British singer will appear in his very own Carpool Karaoke alongside Corden on 18 May after appearing in the segment several years before with One Direction.
Watch Harry Styles' opening monologue on The Late Late Show With James Corden:
Watch Harry Styles perform Carolina: