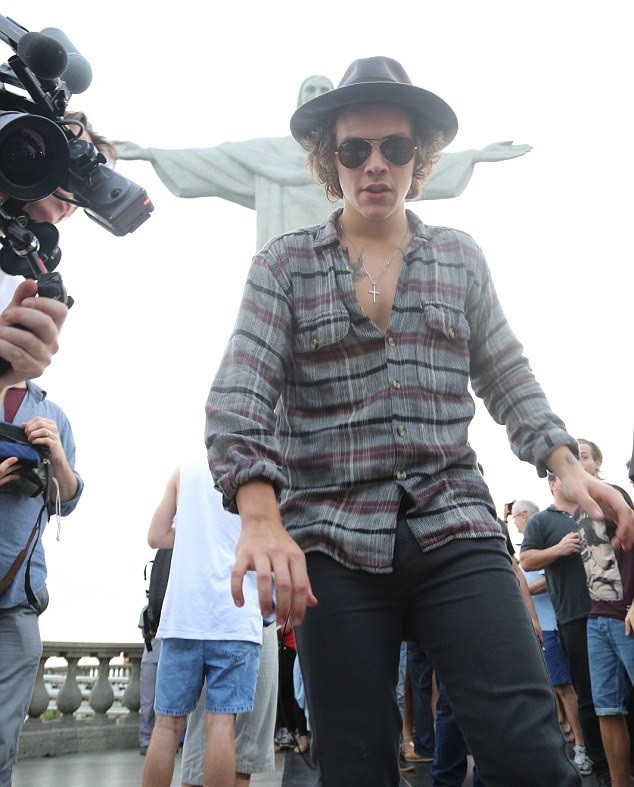 One Direction singers Harry Styles and Liam Payne got more than they bargained for on a night out in Argentina when they were invited to take the stage for an impromptu dance lesson.
The 20-year-olds were watching the Rojo Tango show in Argentina, when two of the female dancers lead them to the stage.
Styles was seen swirling his dance partner around and mimicking their routines, lifting his leg up in the air to pose for a photo.
Payne also posed for a picture with a pretty brunette dancer as the band took an evening off break from their world tour.
Earlier, they managed to take in some of the tourist attractions in South America.
They each posed in front of the Christ the Redeemer statue as fans surrounded them for a much sought after photo opportunity.
band, who are currently on their Where We Are tour, left Buenos Aires for Uruguay.
The Where We Are tour kicked off on April 25 in Colombia and is due to finish in October after taking in 69 dates across South and North America and Europe.
It was announced that more tickets are now available for their London and Manchester shows.