Royal India tour: Kate Middleton and Prince William meet Bollywood royalty
Mumbai's prestigious Taj Palace Hotel was the lavish setting for the ultimate Bollywood party held in honour of the Duke and Duchess of Cambridge. The royals arrived in Mumbai on 10 April morning kicking off their six day tour of India and Nepal.
As they spent their first evening in the film capital of India, 200 of the biggest names in the Indian film industry turned out to entertain the royal guests in true Bollywood style. Leading the charge of the Bollywood brigade was arguably the biggest superstar in the world, Shah Rukh Khan.
Kate herself looked every inch the Bollywood Queen as she channeled a touch of Indian style, wearing a beaded colbat blue Jenny Packham gown matched with an elaborate chiffon scarf, which was decorated with ornate silver beading in India. The stunning outfit was matched with drop earrings, from luxury Indian jewellers Amrapali.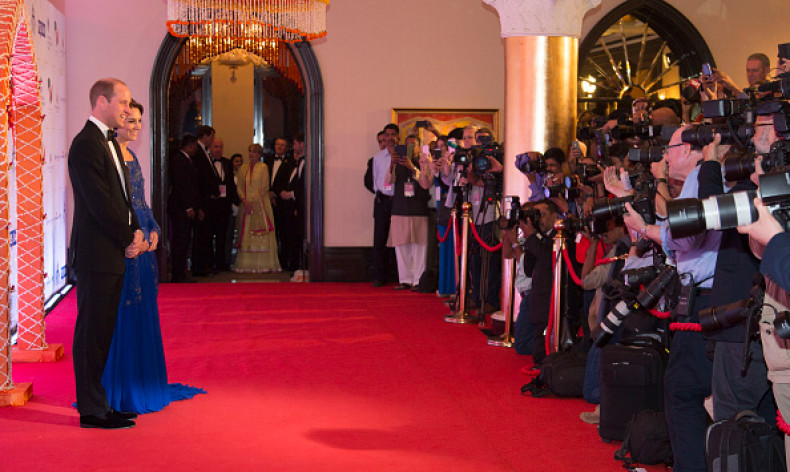 And while Bollywood stars rule the roost in Mumbai, even they had to adhere to strict royal protocol before being granted an audience with the Duke and the Duchess. British High Commissioner Sir Dominic Asquith warned the celebrities not to besiege the royal couple. "I'm told you're a rowdy bunch!' he said. "We need to make sure they enjoy the experience as they want to meet you all. I say that in the hope you will be very kind to us and stay in your groups around the tables instead of coming, quite understandably, and besieging them. We will bring them to you."
Indeed, Kate and William did not disappoint, spending an hour chatting to guests at the reception. The couple mingled with India's most celebrated personalities from the worlds of film, sport and commerce, but Bollywood dominated with actors Aamir Khan, Madhuri Dixit-Nene, Shilpa Shetty, director and producer Karan Johar, Slumdog Millionaire star Anil Kapoor with Sonam and Arjun Kapoor, veteran stars Rishi Kapoor and wife Neetu Singh, Hrithik Roshan and Farhan Akhtar all eager to welcome the royal visitors to their beautiful city.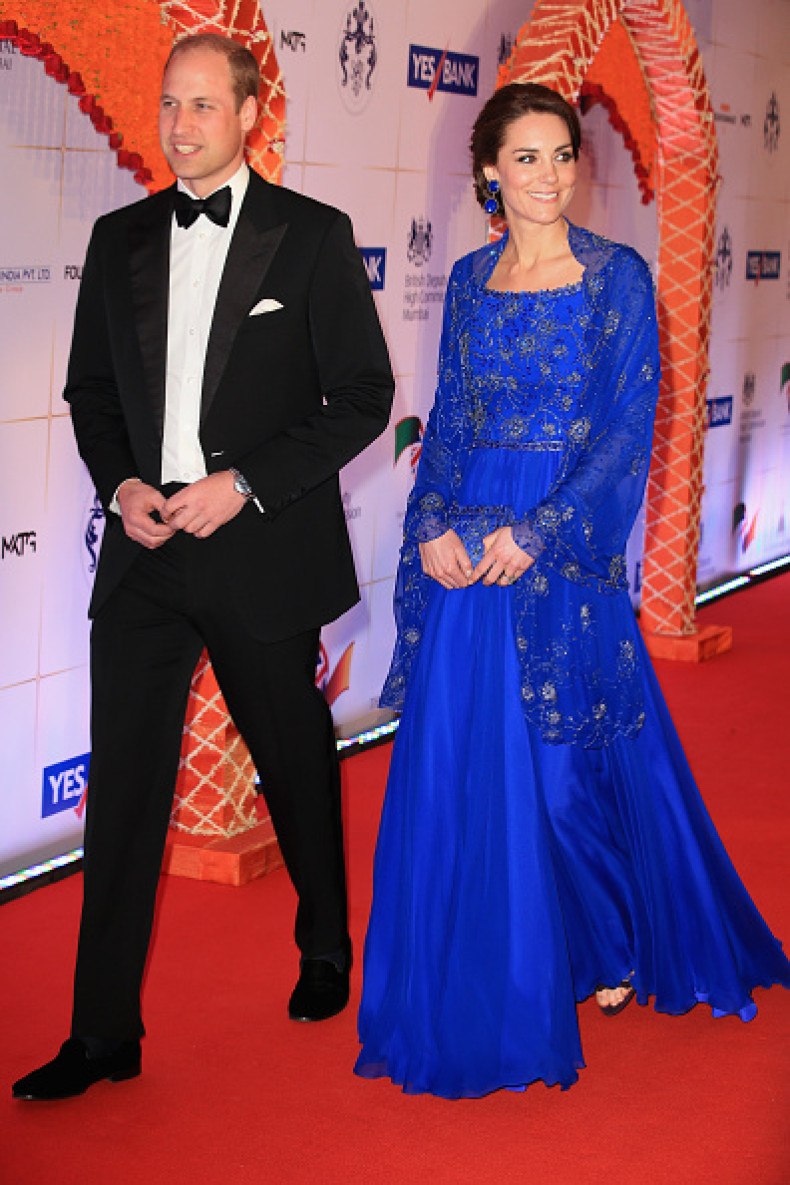 Describing her meeting with Kate and William actress Madhuri Dixit said: "We talked about Indian movies and how they're getting popular everywhere. The Duke said he hadn't watched any Bollywood movies but he represents the British film industry and was interested in collaboration. She said she loves being here and the people are very welcoming this time, but she was worried she may miss her children," Madhuri revealed.
The royals were treated to a night of Bollywood dance and music at the glittering charity gala, with 30 dancers from the Shiamak Davar dance company performing to a medley of songs from Hindi films.
While Kate earlier revealed her fondness for Indian food, William was unsure about the local cuisine, but he had nothing to worry about as the couple were treated to a meal fit for a future King and Queen. The aptly named Maharaja's thali was served to the royals which included both vegetarian and meat options such as mushroom and pea curry, vegetable kebabs, paneer (homemade cottage cheese), cauliflower rice, red lentil dahl and traditional Indian sweets.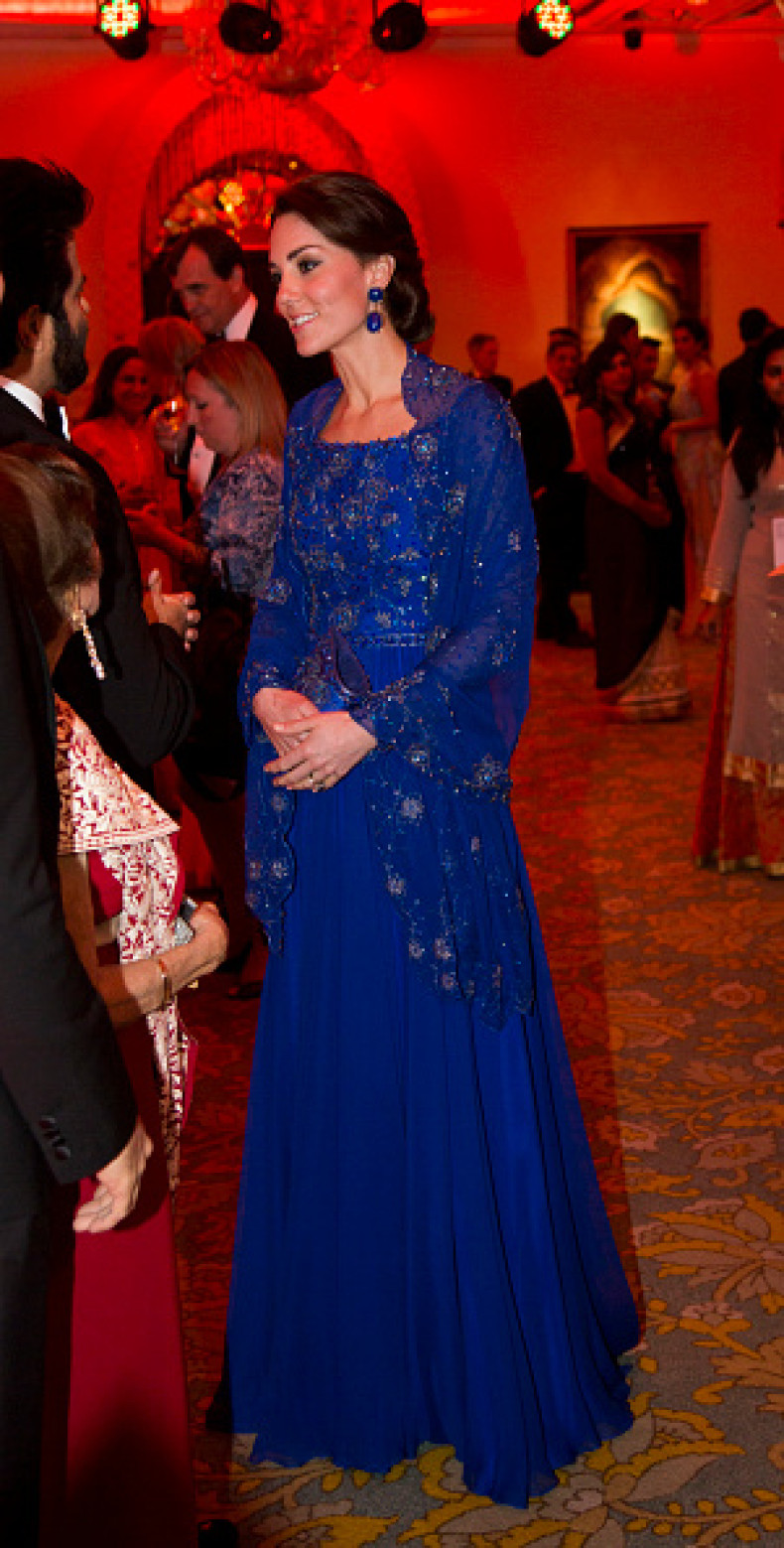 In a speech Prince William recalled his family' s connection with India and the close historical ties between the UK and India and he paid tribute to the burgeoning, modern India of today.
Addressing his hosts and the guests, Prince William greeted them with the traditional Indian greeting with palms folded in 'namaste'. He revealed that a trip to India was a long-held dream for his wife Kate.
"When Catherine and I were married, India was the first place on Catherine's list that she told me that she wanted to visit. Two children and five years later, we have finally made it – and we are both honoured to be here. My family has a long and proud connection with India, and although our relationship has evolved, my family's high regard for India – the largest country in the Commonwealth – remains unchanged.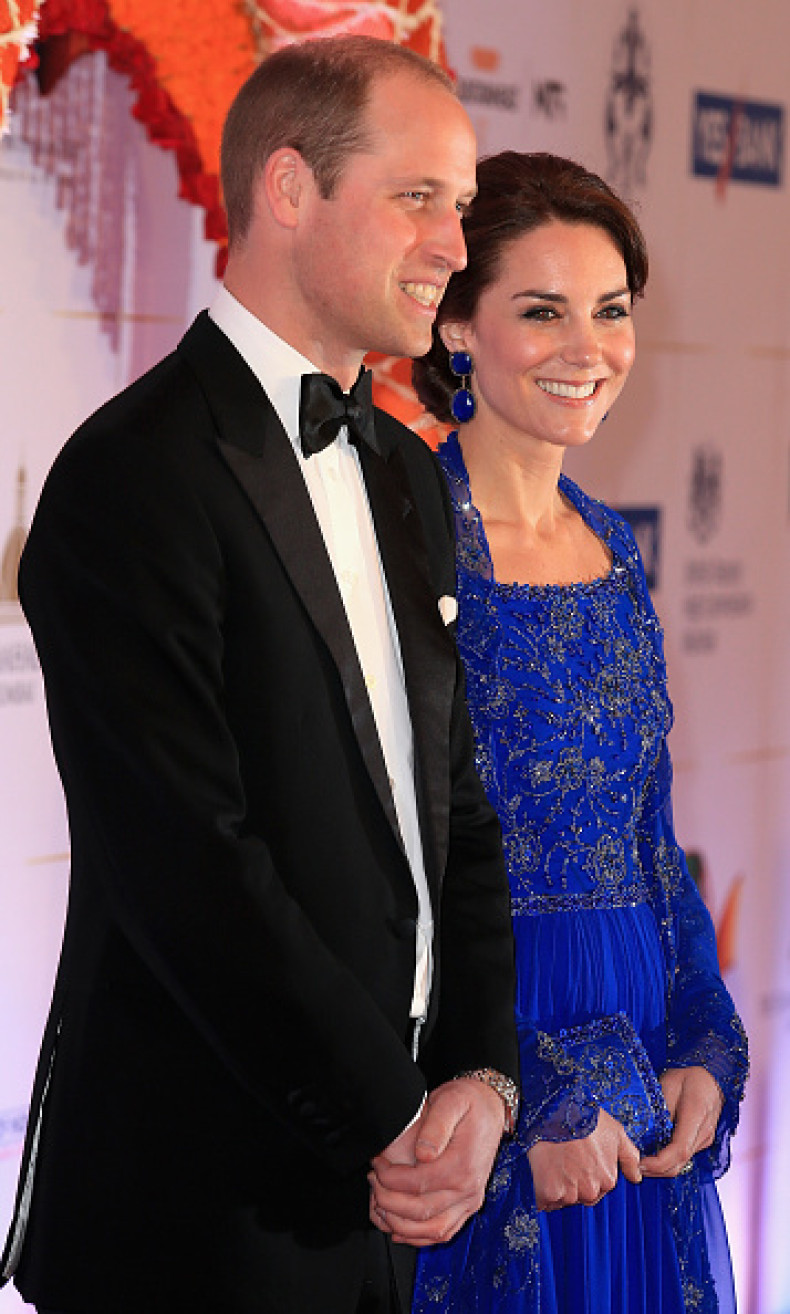 "It seems fitting that Catherine and I start our journey from here, a short distance from the place marked by the famous Gateway of India, where so many people, including my great-great-grandfather, have arrived. "
He added: "Catherine and I embark on a journey to get to know the vibrant India of the 21st century. An India whose traditions, culture and civilisation go back thousands of years, and yet co-exist with an India that is young, creative, entrepreneurial – an economic, cultural and political powerhouse, and an established democracy under the rule of law.
"On a personal level, Catherine and I are full of admiration for this diverse and democratic society. No-one can come here without being awed and amazed; no-one can come without a sense of excitement about all that India has achieved in the past and the extraordinary promise it holds for the future."
And while it was a night of wall-to wall glamour, the evening's event hosted by The British High Commission in partnership with the British Asian Trust - Prince Charles' charity - and the Taj Mahal Palace hotel, also had a very important objective to raise awareness and funds for three local charities Childline, Magic Bus & Doorstep,
Earlier at Mumbai's Oval Maidan the royals personally met some of the children who had received support from the charities. Joining them for a spot of cricket was sports legend Sachin Tendulkar. Describing his meeting with the Duke and Duchess the Indian cricketer said: " It was a very special experience for us. They are a truly charming couple. Very humble, and its nice to know they both follow cricket."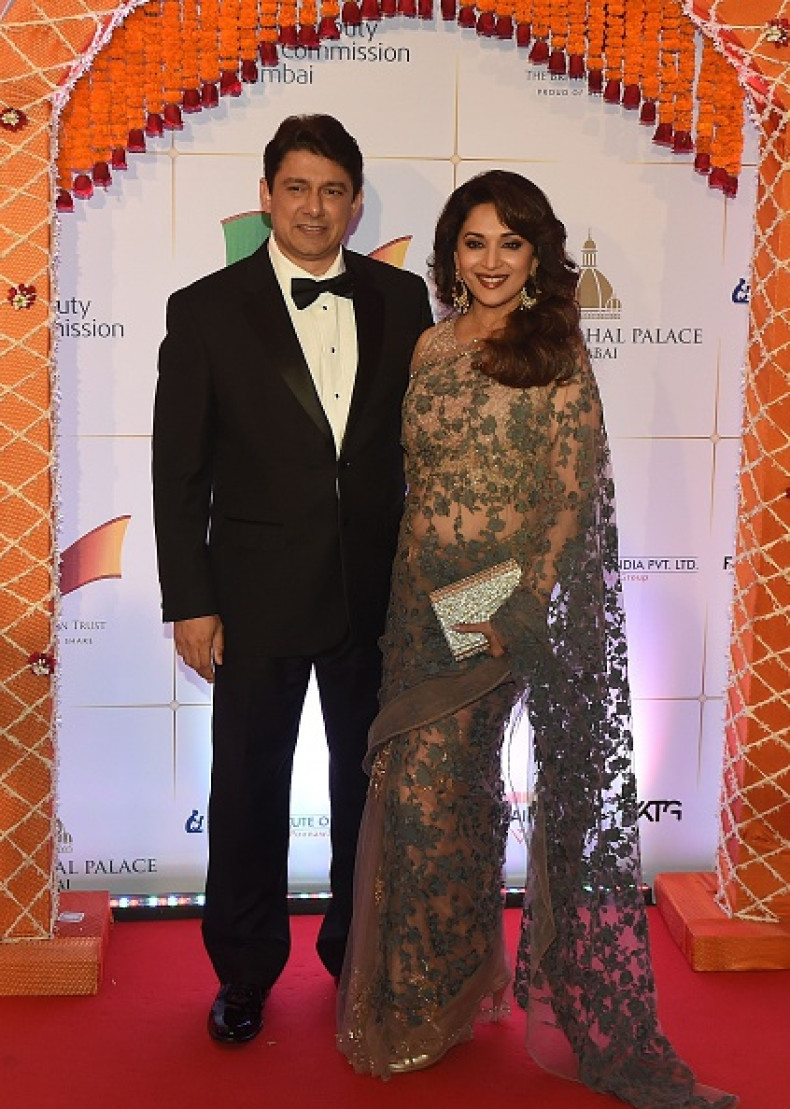 Richard Hawkes, Chief Executive of the British Asian Trust who organised the charity dinner, said: "It's great for us to promote the work that we're doing and the organisations we work with. Because of all the people who are coming tonight, the amount of publicity is a brilliant opportunity to talk about what we're doing.
"We're about the British Asian community in the UK seeking to make the biggest possible difference that it can in South Asia together with the convening power of our president The Prince of Wales. So our world is about that. This is the Prince of Wales' son and his wife coming here and establishing their own personal relationships here.
"We were in discussion with the High Commission about the best programme to put on and we felt that a dinner like this that could raise money for the organisations we're working with and promote the causes as well would be great."
Commenting on the royal visit so far he told Mail Online: "They are loving it."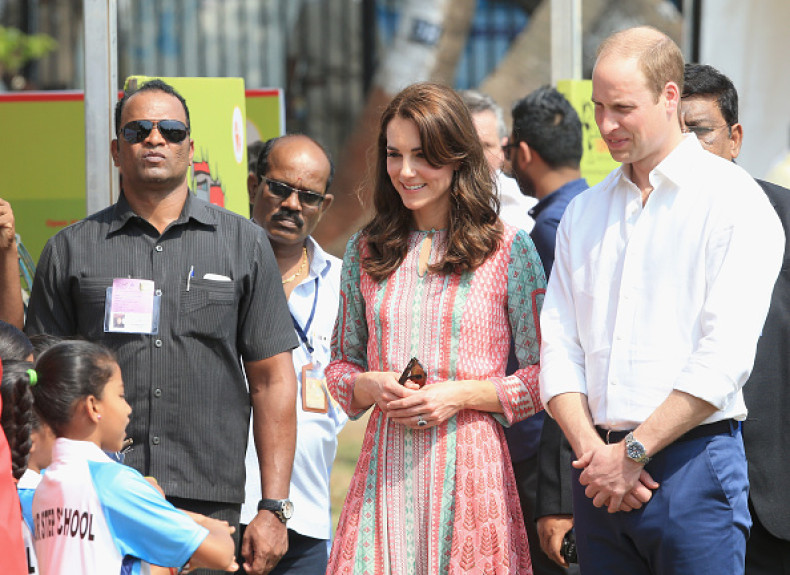 British High Commissioner to India Sir Dominic Asquith, said: "Their Royal Highnesses are delighted to have this opportunity to celebrate India's notable contribution to cinema and to meet some of Mumbai's most influential people in film, sport and business.
"The Duke and Duchess take a particular interest in initiatives that promote the welfare of disadvantaged children, helping them access education and health services. They are pleased that the funds raised at this event for these important organisations will create a small legacy of their visit to India."
Manoj Badale, Chairman, of The British Asian Trust added: "It was a series of visits made by HRH The Prince of Wales to South Asia in 2005 and 2006 that inspired the launch of The British Asian Trust and as we approach the tenth year since our launch, it is an honour to share our work with TRH The Duke and The Duchess of Cambridge, who have shown such a great interest in supporting the vulnerable children of India."
The British Asian Trust was founded in 2007 by HRH The Prince of Wales, who wanted to do something about the widespread poverty and hardship that he saw in South Asia.