"East is East and West is West and never the twain shall meet." Rudyard Kipling's age-old adage is clearly outdated if the current tenor of international cinema is to be considered. The brilliance of Bollywood and its stars is being felt around the world, and nowhere more so in Hollywood, where Priyanka Chopra and Deepika Padukone are the newest screen sirens marking their arrival on the Hollywood block.
Perhaps India's biggest export today, Quantico star Priyanka Chopra's heavenly visage is emblazoned across billboards in Toronto and adorns yellow cabs in Times Square. An A list star in India, today she's infiltrating the Hollywood A list. She's a familiar face on the talk show circuit and has even been rubbing shoulders with the Obamas. Playing a villain in Baywatch and FBI agent Alex Parrish, her characters have little to do with her Indian origins and much more to do with her popular appeal that crosses cultural boundaries. Deepika too, has scored her first Hollywood role in XXX: The Return of Xander Cage with Vin Diesel, catapulting her into the realm of the multimillion dollar Hollywood blockbuster and putting her firmly on the radar of a non-Hindi speaking audience.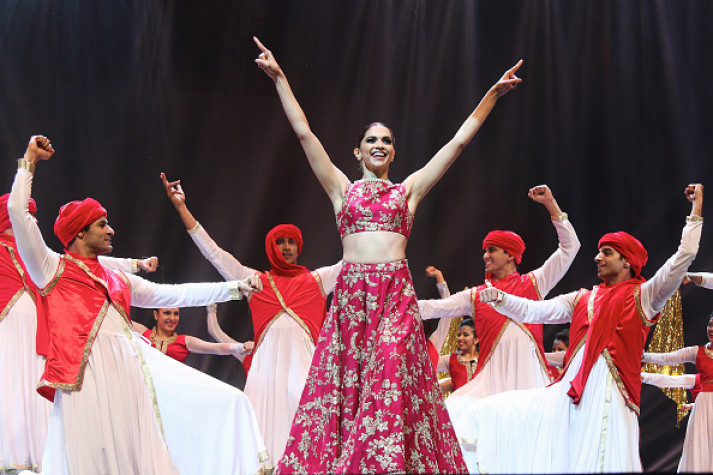 They follow in the footsteps of pioneering Indian actors such as Shabana Azmi, Naseeruddin Shah and Saeed Jaffrey who broke seemingly impenetrable barriers, and in recent years Aishwarya Rai Bachchan, whose European looks and inescapable beauty rendered her an acceptable entrant into an exclusive club. The towering talent of Irrfan Khan has made him a sought after star in Hollywood and after Spielberg came calling for Jurassic Park, he now shares screen space with Tom Hanks in Inferno. Behind the camera Shekhar Kapur brought credibility to Indian cinema, while composer AR Rahman achieved Oscar glory. Twice.
With the foundations laid by their forbears, the Indian conquest of Hollywood is only just beginning, as the modern stars of Indian cinema go west.
Into its 17th year, the annual IIFA awards celebrates the stars and cinema of India. It's also a platform for promoting the industry in the west, building ties between international film industries and precipitating the cross-pollination of cultures on celluloid.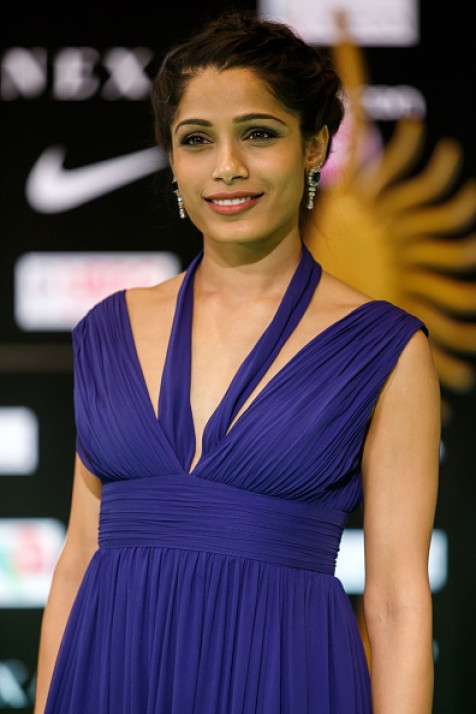 The illustrious event has previously seen Indian stars sharing the stage with the likes of Angelina Jolie, Kevin Spacey and John Travolta. This year they have dispensed with the Hollywood presence, choosing instead to celebrate home grown artists Priyanka Chopra, Deepika Padukone and Freida Pinto, all of whom have contributed to making the world wake up to the talent in India.
Freida Pinto, who came to fame in Danny Boyle's multi-Oscar winning Slumdog Millionaire and broke new ground, finding roles both in blockbusters and the independent international film scene, feels that the rise of Indian stars in Hollywood is just the beginning
"I think the world is definitely waking up to India. I do think everyone has been aware of the talent in India," she told IBTimes UK. "We've had the greats — Saeed Jaffrey, Naseeruddin Shah, Shabana Azmi and today there are so many more of us. I think it's a gradual process and right now possibly it's at its first peak, but there are many, many more peaks to come."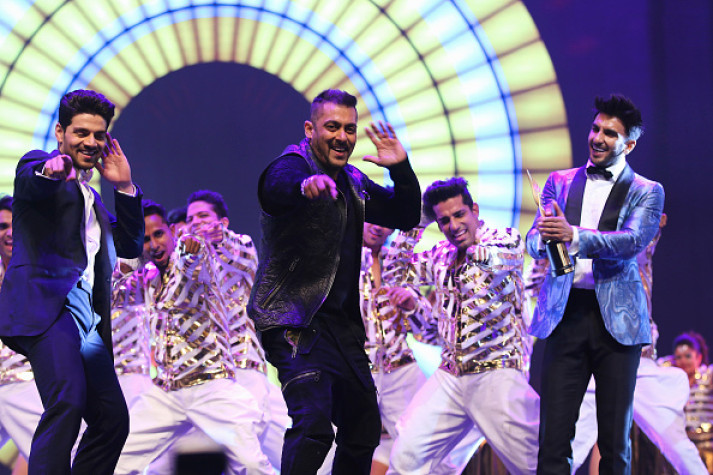 With their three-hour long, overblown, escapist fare, combining song and dance, with melodramatics, Bollywood has often been derided in the West, but with young directors who grew up watching both Bachchan and De Niro, and influenced by Scorsese and Spielberg, the emphasis is on storytelling, and invigorated by the new voices of a modern generation of filmmakers, Indian cinema is undergoing an organic change.
One of the young generation of directors credited with injecting new life in to Bollywood with contemporary stories, Zoya Akhtar doesn't feel the need to consciously adapt to a western audience. "I think our cinema should do what our cinema does," she explains. "It will find its own audience whether in India or outside India. And it will grow."
While a new realist cinema is emerging, there is a dedicated audience that is enamoured with Bollywood, with all its excesses. Shah Rukh Khan, who is arguably the biggest superstar in the world has fans in every corner of the globe and his appeal, like Bollywood, is universal, transcending language, culture and race. Actress Lara Dutta explains it's the very things that make Bollywood unique that give it a broad appeal. "People watch our cinema because of the vibrancy of Indian films," "The vibrancy and the sentiment strikes a chord with people around the world who don't even speak Hindi, but love to watch our films."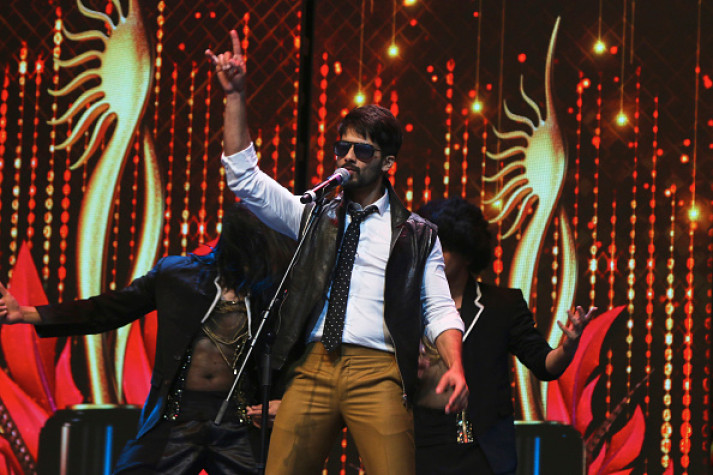 For those who have made the treacherous journey across foreign shores, it took some chutzpah and a lot of determination to get noticed. In Bollywood, where nepotism is rife and being the son or daughter of a movie star or director is a guaranteed foot in the industry, in Hollywood, being the scion of a film family doesn't hold the same sway. Neil Nitin Mukesh is rumoured to have been cast in Game of Thrones, but his Bollywood lineage has no bearing on any success he might achieve in the West. "It's not easy at all," he says. "But if you have talent, you have the capacity to break barriers and we have a lot of talent in India."
Despite being one of the biggest stars of Indian cinema, Deepika Padukone told IBTimes UK, that her first foray in Hollywood was hard won and the archaic stereotypes of Indians pervade. "It has been difficult. I wouldn't say it has been easy," she explains. "You do get offered those very stereotypical roles, but I do think it's up to each actor to take up the challenge and be able to say no if it doesn't excite you. Creativity is and should be beyond boundaries. I don't think where you come from, or your religion or your gender should even be a consideration. It's not been easy but its not impossible either."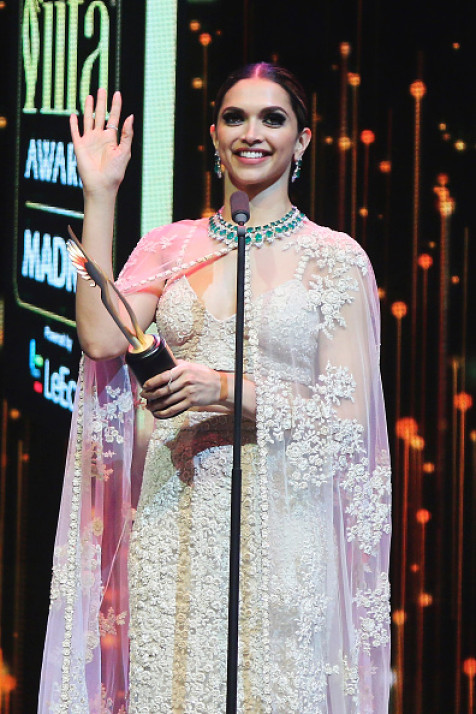 Mirzya director, Rakesh Omprakash Mehra feels that the presence of the likes of Priyanka, Deepika and Freida in Hollywood will serve Indian cinema well. "The more you get comfortable with faces, the colour of the skin and the dialect, it all mixes in the melting pot of this globe which is shrinking . So it's the accessibility that makes the audience around the world start shifting and evolving," he explains.
"Now as you see a new India emerging and the global face of India emerging in all aspects whether it is business in politics and in culture there is more inclusiveness of the nation in the world. Talk has been there for a while but you can feel the shift in the air. And in the next few years you will see more talent not just in front of the camera but behind the camera. Rahman and Shekhar Kapur have been pillars. There have been foundations laid, on which we just need to build upon."
Ranveer Singh, who in a space of just five years has established himself as one of the most exciting talents among the new generation, is a strong candidate to cross-over and it's something he has considered. He tells IBTimes UK: "Sure. Why not? I would love to act in a language other than Hindi whenever the time is right. There have been some offers but I'm more allured by the ones back home so for now those are the ones that I'm probably going to commit to."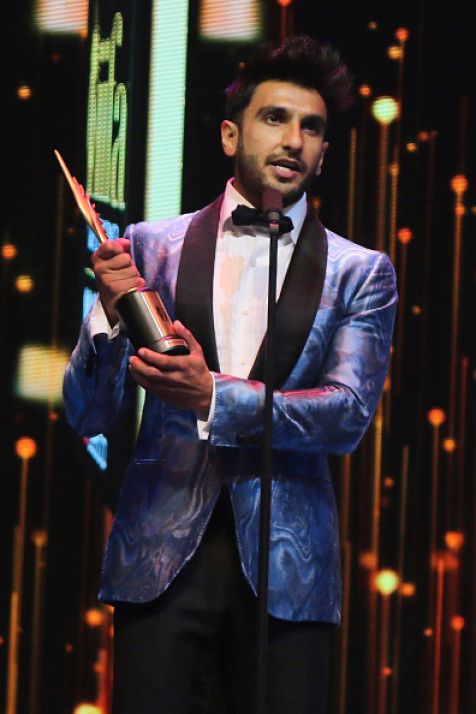 While Hollywood is calling, that doesn't mean Indian stars are turning their back on Bollywood. On the contrary, as they venture into new territory, they are proudly flying the flag for India and planting it in every corner of the globe. But like anyone who goes out to discover the big wide world, in the end, they always come back home.
"I'm not going anywhere," says Deepika. "It's just a question of where the work takes me. But I'll always be part of Bollywood."
Receiving the Best Supporting Actress Award for her performance in Sanjay Leela Bhansali's Bajirao Mastani and the Woman of the Year Award in recognition of her accomplishments in the West, Priyanka Chopra also pays homage to her roots, rightly crediting the Indian film industry for her global success.
"I'd like to thank each and every director who I have worked with in these 13-14 years that I have been working in the Indian film industry that have made me strong enough to match any countries standards and face any camera with the confidence that between action and cut I know my job," she says. "Thank you to the Indian film industry for teaching me to be the best that I can be."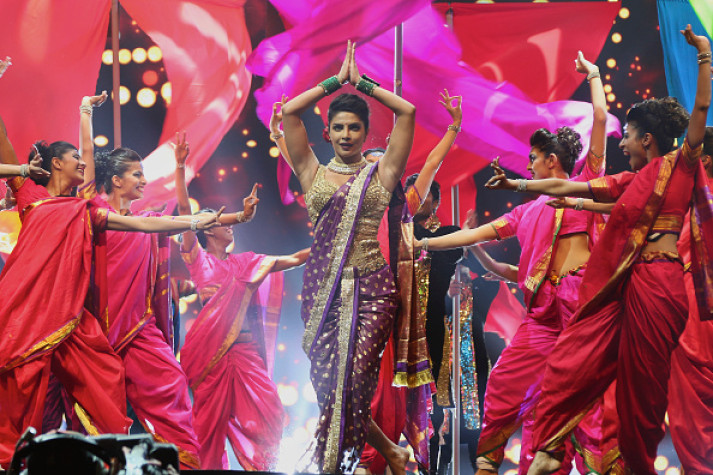 East and West are interminably bound: through the pages of history, the daily journey of the sun, and the shining reality of international cinema. And Indian stars are become a regular and welcome presence in the mainstream, reflecting diversity in society. Anupam Kher, who had the rare distinction of working with Robert De Niro in the multi-Oscar nominated Silver Linings playbook, believes the Indian invasion is just beginning.
"We are conquering the world. Whether it is India as a country or India as a cinema. We don't only like cinema, we are passionate about cinema. Indian actors are not just actors," he explains. "We become part of the audiences psyche their styles. We are part of people's families. Slowly we can see the infectiousness of this abroad. Indian cinema is conquering the world."