Harvard University has been compelled to impose academic sanctions on around 60 students, according to the Huffington Post, for identical answers in a final exam. However, some claim the professor who taught the class changed the rules after several exams in which "open collaboration" was encouraged.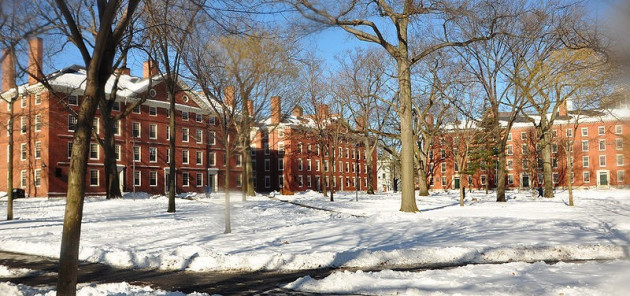 This is part of a larger cheating scandal, uncovered by an assistant professor, who spotted identical answers in an undergraduate-level take-home test for a politics course. At the time, nearly 125 students (of a total of 279 in the class) were identified.
The university has now responded by asking half the students to leave for a period of time and opening disciplinary action against the other half.
Now, Michael D Smith, the Dean of the Faculty of Arts and Sciences, has sent a university-wide note indicating all cases have been resolved. His email read: "This is a time for communal reflection and action. We are all responsible for creating a community in which our students study and we all thrive as scholars."
The academic sanctions will range between two and four terms; the students can return after that period.
Some Cry Foul
However, not everyone agrees with the university's actions. Staples Inc. co-founder Thomas Stemberg, a Harvard graduate and whose son is studying at the university, said the cheating scandal was not black and white.
"If you challenge the entire faculty at the Harvard Business School and the Harvard Law School to come up with a process that took more time, cost more money, embarrassed more innocent students, and vindicated guilty faculty...that could not have outdone the process," the 64-year-old entrepreneur said.
Stemberg earlier wrote a letter to Harvard's president, raising the issue of "open collaboration" again and said faulty communication was to blame for the entire incident.
"If the message [to not indulge in open collaboration] was so clearly expressed, why did some of the teaching fellows go over the exam in open session? If they did not get the message, could one expect the students to understand it?" he wrote.
Meanwhile, Howard Gardner, a professor at the Graduate Business School of Education, with a number of other professors and alumni called for speedier investigations and suggested several key details might have yet to be revealed. There have also been calls for review into "vague" ethical standards.
A New York Times report quoted Robert Peabody, a lawyer for two of the accused students, as accusing the university's frequent postponements of causing his clients' emotional deterioration.