And it was all going so well for Diego Costa. Having won over many of his staunchest critics during a splendid season as the focal point of Chelsea's attack, things are once again looking very uncertain for combustible 28-year-old.
The Spain international was left out of the Blues squad that strolled to a 3-0 win over Leicester City on Saturday (14 January) following reports of a blazing training ground row with Antonio Conte. After the club's physios shared their doubts over the severity of a back problem, Conte sided with his staff, with one particularly juicy report claiming Conte ordered his player to "go to China" during their exchange. Costa has subsequently trained on his own this week.
Interest from Chinese Super League clubs has intensified the saga, although a drastic shift in the league's wage and transfer regulations have seemingly put an end to any deal being struck during the January transfer window. Chelsea also insist a mid-season exit simply isn't an option.
But what about beyond that? Costa's contract expires in 2019; if the player is to have a future beyond next summer, a new deal will have to come quickly. But would Chelsea be best served moving him on?
The case for keeping Diego Costa
Costa remains one of the most feared strikers in the Premier League, where he is current joint top scorer alongside Alexis Sanchez and Zlatan Ibrahimovic. A remarkable record of 51 goals in 99 games for the Blues underlines that. Despite the suspensions, the drama and the occasional public outcry calling for his head, he is essential to how Chelsea operate.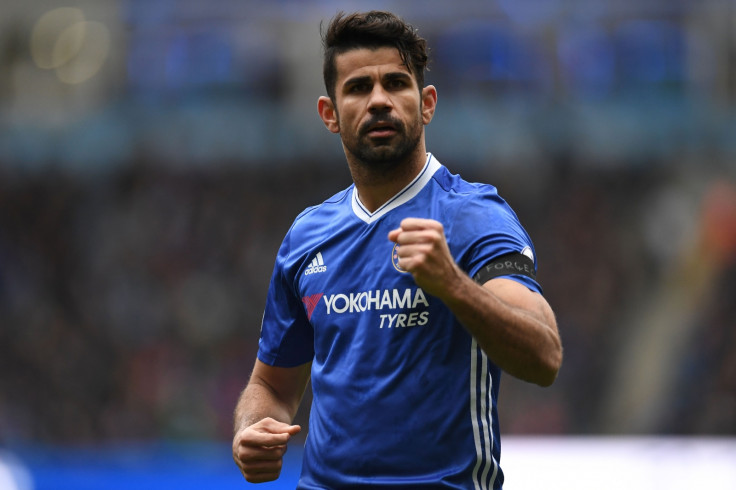 While Pedro, Eden Hazard and Willian showed against Leicester there is certainly life in the Chelsea attack without the burly centre-forward, Costa's contribution in potentially season-defining matches is practically unparalleled. You will recall his performance against Manchester City – one Nicolas Otamendi may still be seeking counselling over – where he bullied City's meek back-three into submission.
Against Watford, Middlesbrough, West Brom and Crystal Palace, he has scored the winners this term. Chelsea have been able to ride out all previous controversies during Costa's time in London with supporters' revelling in the fact he is so widely despised by opposition fans. Costa is a brutally effective centre forward and if he can be convinced to remain on these shores, it would save them plenty of hassle next summer.
The case for moving Diego Costa on this summer
But there is always something with the Brazilian-born striker. Seven months ago, the Spain international was desperate to return to Atletico Madrid following a dismal 2015-16 season for the Blues. A preference for living in Madrid rather than London is secondary however if Costa really is a threat to the team ethic Conte has re-instilled at the club. The Italian has been effervescent in his praise for the striker but has always been quick to reiterate his mantra that no player is more important than another.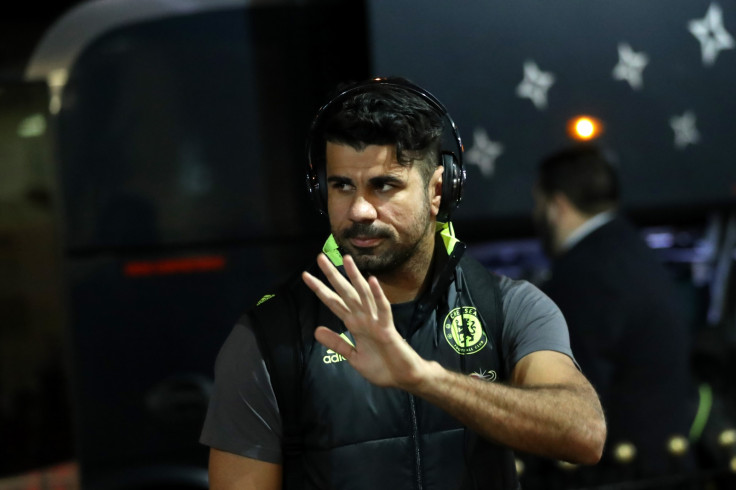 "Don't forget we are a team," Conte said at the beginning of January. "That's important, to show you are together when you win and when you lose. I'm pleased when I see my striker scoring a goal, but I'm also pleased if [Gary] Cahill scores a goal."
Costa undermining that mentality poses a grave threat to Conte's revolution at Stamford Bridge. If he does view this act of defiance, it is a problem he cannot afford to have within his ranks. Bear in mind this has happened in the immediate aftermath of the club's 13-match winning streak coming to an end after the 2-0 defeat to Tottenham. The timing is horrible and it reflects very poorly on the player at the centre of it.
Should they get rid of him now?
Costa could return to the starting XI on Saturday and return to goal scoring form as if nothing has happened. The Guardian reports Costa has been advised by his Chelsea teammates to apologise to Conte if he wants to earn a recall to the side. What if that doesn't come? A hostile presence in the dressing room could be detrimental to a title charge that has up until now looked impenetrable.