North Korean dictator Kim Jong-un is reported to have become a father for the third time, after his wife disappeared from the public eye for several months.
The news of the new arrival in Kim's family emerged as North Korea further increased tensions in the region after firing a long-range ballistic missile on Tuesday (29 August), which flew over northern Japan for the first time in eight years.
According to South Korean media which cited Seoul's spy agency National Intelligence Service (NIS), Kim's glamorous wife Ri Sol-ju delivered the couple's third child in February.
However, the gender or the name of the baby is not confirmed yet.
Although Ri reportedly gave birth six months ago, the news of the child only emerged on Tuesday (29 August), a day after South Korea's spy agency submitted a report to its parliament about the addition in the North Korean leader's family.
Ri last appeared in public in July this year but she had stayed off the radar for an entire nine months in 2016, with speculation rife about her pregnancy.
According to previous reports by the NIS, Kim married Ri in 2009 and the couple had their first child the following year. The second child was reported to have been born in 2013.
Kim is the third generation of his family to rule the country. However, details of his families are usually not disclosed to the outside world.
It was only through former NBA player Dennis Rodman that Kim and Ri's second child's details emerged after the American visited the reclusive country in 2013.
Speaking to the media soon after his return to the US, the flamboyant star revealed that Kim and Ri had a baby girl named Ju Ae, and that he had held her in his arms.
He had also described Kim as "good dad" who has a "good family".
However, the details of the first and the third child are still not confirmed.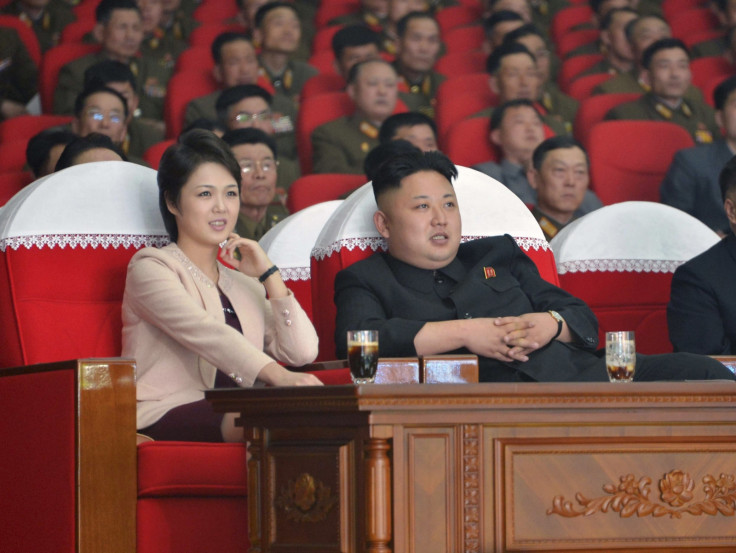 Facts about Kim himself are scarce as well. His birthday or the date of his wedding are not known yet, although the current leadership has been more of a public personality compared to his introverted father Kim Jong-il.
Ri, introduced as the First Lady of North Korea in 2012, is reported to have come from an ordinary family. Born to an academic father and a doctor mother, Ri is known for her penchant for designer clothes, handbags and expensive accessories.
This marks a societal shift away from the standardised haircuts and outfits that North Korean women have been expected to sport in the past.
During her lengthy 2016 absence, speculation had also mounted that Ri had had a falling out with Kim or his sister Kim Yo-jong, who is said to wield increasing power inside the communist state.