Ri Sol-ju, the wife of North Korean dictator Kim Jong-un, was seen in public on Monday (10 July) – her first public appearance in four months, according to a South Korean news agency.
The 27-year-old First Lady has made increasingly fleeting appearances in front of the cameras in the last two years, at one point staying off the radar for an entire nine months in 2016.
Yonhap News claimed that Ri had joined her husband at an event in Pyongyang to celebrate the country's recent successful test launch of an intercontinental ballistic missile (ICBM).
During her lengthy 2016 absence, speculation mounted that glamourous spouse had had a falling out with Kim or his sister Kim Yo-jong, who is said to wield increasing power inside the communist state.
Ri has a notable penchant for carrying designer handbags and expensive accessories when attending public functions with her husband – spearheading a societal shift away from the standardised haircuts and outfits that North Korean women have been expected to sport in the past.
The Kims were joined on Monday by hundreds of others at a reception that honoured the military men and engineers responsible for developing the ICBM, which North Korea claims is capable of reaching the US.
There are fears that the latest round of muscle flexing from the Kim regime could precipitate a nuclear conflict with the US, now led by the infamously hot-headed Donald Trump.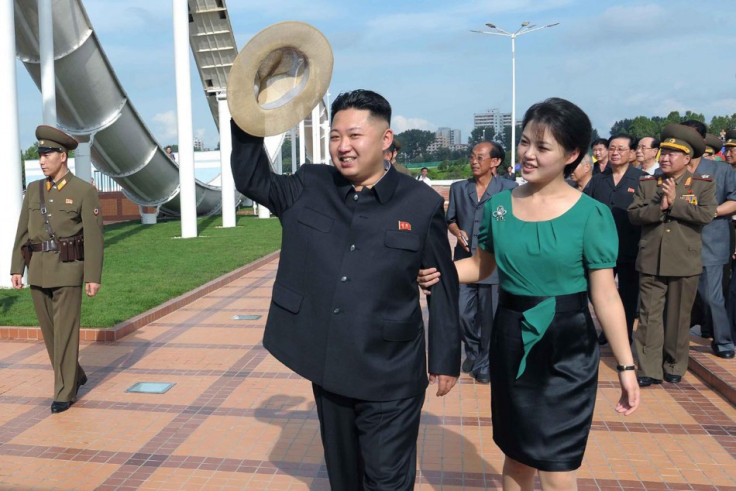 Meanwhile, two women, from Vietnam and Indonesia respectively, are awaiting trial in Malaysia for the suspected murder of Kim's brother Kim Jong-nam on 13 February.
Siti Aishah, 25, and Doan Thi Huong, 28, are alleged to have been working under the direction of the North Korean state.
Malaysian police are reported to have evidence that Kim Jong-nam met with American intelligence agents in the days before his murder at Kuala Lumpur airport.