South Korea on Tuesday (29 August) released rare video footage of new ballistic missile tests it conducted a week ago. The move comes hours after North Korea test-fired a long-range ballistic missile that flew over Japan and landed in the East Sea.
The frequent missile launches by the North Korean regime has escalated tensions between the two Koreas. The US and Japan, both allies of the South, have also threatened the Pyongyang regime against provocations.
However, unaffected by the threats, warnings and sanctions imposed for conducting banned missile tests, the Kim Jong-un-led regime in Pyongyang has continued with its missile testing.
Tuesday's launch followed a failed testing on Saturday (26 August) in which one of the three short-range missiles tested blew up immediately after launch and the other two "failed in flight".
Threatened by continuous provocations from its neighbour, Seoul is bolstering its defences. The country has already partially deployed the US' Terminal High Altitude Area Defense (Thaad) battery. Last week's missile tests were also part of beefing up its security mechanisms.
The 86-second video clip, made public by the state-run Agency for Defense Development, showed the test-firing of a 500km-range ballistic missile with improved warhead power and an 800km-range projectile, according to Yonhap news agency.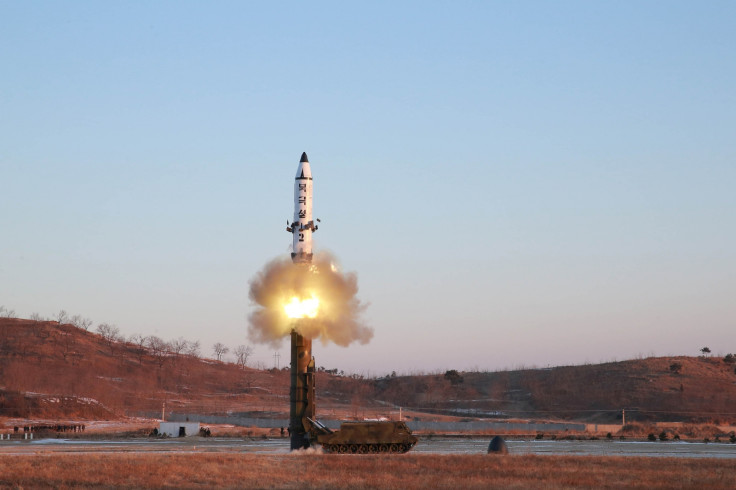 The tests were successful and the video footage showed the missiles accurately hitting mock targets on the ground and in the water, the agency said and noted that these were the final tests before deployment.
The missiles will serve as core elements in South Korea's Kill Chain pre-emptive strike system and the Korea Massive Punishment and Retaliation (KMPR) scheme, the defence agency reportedly said, referring to the strike group being developed in the country to eliminate dictator Kim in the event of a war with the North.
"Our military has the missile capability with top-level precision and power to strike any place in North Korea if necessary. It will greatly reinforce missile forces and power down the road as well," the agency added.
Meanwhile, the United Nations Security Council (UNSC) strongly condemned the latest North Korea test-firing and is set to convene a meeting to discuss threats from the reclusive state.