Fears are growing for the safety of North Korea's first lady Ri Sol-ju who has not been seen in public for seven months. Two possible theories have emerged for the vanishing of Kim Jong-un's glamorous wife who was last seen on a tour of a new commercial district and health complex in the capital, Pyongyang, on 28 March, say reports.
It has been suggested that Ri may be heavily pregnant with a second child or that she may have fallen out with Kim, or possibly his younger sister, Kim Yo-jong.
Ri's sister in-law has been touted as a growing power in Pyongyang after taking control of North Korea's Propaganda and Agitation Department last year and is seen as the power behind her brother's rule.
The body plays a key role in developing and spreading propaganda aimed at legitimising the incumbent regime, often about their 'dear leader' himself. Never one to shy away from a photo shoot, Kim has been spotted touring the country over the same time.
First introduced as the First Lady in 2012 Ri, who has a penchant for designer clothes and handbags, disappeared shortly afterwards. Then in 2013 it was revealed by flamboyant ex-US basketball star Dennis Rodman that she had given birth to a baby girl named Ju-ae.
One North Korea observer told the Yonhap News Agency: "Ri showed up at public events every two months last year but has not appeared in public for over seven months this year. That's quite extraordinary. Some sources speculate Ri's disappearance may be linked to a check on her activities by Kim's younger sister, Kim Yo Jong."
A professor at Tokyo's Waseda University, Toshimitsu Shigemura, who focuses on the Pyongyang leadership, told The Telegraph: "There have also been reports of instability in Pyongyang and even of several attempted attacks, including by factions in the North Korean military, against Kim last year.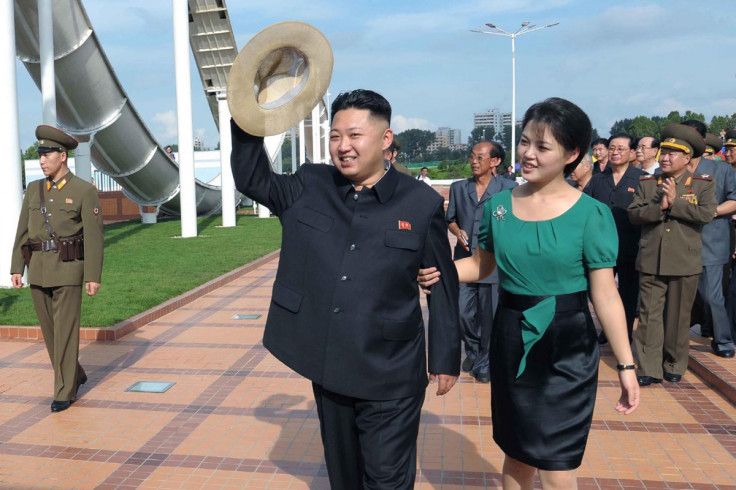 "It is possible that Ri has not appeared in public because she is being closely guarded."
Shigemura continued saying that Yo-jong had significant sway over her older brother and "...that while Mr Kim lacks political ability, she is far more adept at the sort of manoeuvring that is required to keep him in power, so that is the task she has taken on".
Little is known about Ri's background, although some observers believe that her name is pseudonym, and her age has been reported to be from 26 – 31.