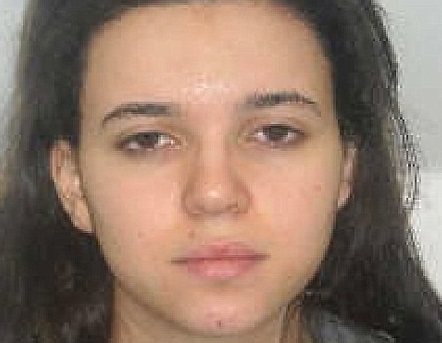 The French widow of Paris gunman Amedy Coulibaly, who killed a policewoman and four people at a kosher deli last month, has allegedly featured in an online magazine run by the Islamic State (Isis), the first official appearance in IS-held territory.
Hayat Boumeddiene, 26, crossed the Turkish border with Syria on 8 January before her husband stormed a kosher supermarket and killed four hostages.
The new edition of IS online French-language magazine, Dar al-Islam, entitled "May God curse France" and dedicated on the attacks in Paris, carried an interview with a woman who it said was Coulibaly's wife. Her name was not given in the article and IBTimes UK could not immediately verify the authenticity of the interview.
"I did not encounter any difficulties (getting here), it is good to live in the land that is governed by the laws of God," Boumeddiene said. She also confirmed early reports that Coulibaly was an Isis supporter. The gunman appeared in videos saying that he was a member of the jihadist group.
The woman said the heart of his husband was a "burning with desire to join his brothers and fight against the enemies of Allah in the land of the Caliphate".
Boumeddiene added that Coulibaly's eyes "shone whenever he was viewing IS videos".
"He said 'Don't show me this' because it made him want to leave immediately." she said.
The woman then called on Muslim women to follow the chastity example of Mary, the mother of Jesus (an important prophet in Islam) and Asiya, the wife of the Pharaoh who reigned during Moses time, who is considered one of the greatest women of all time by Muslims.