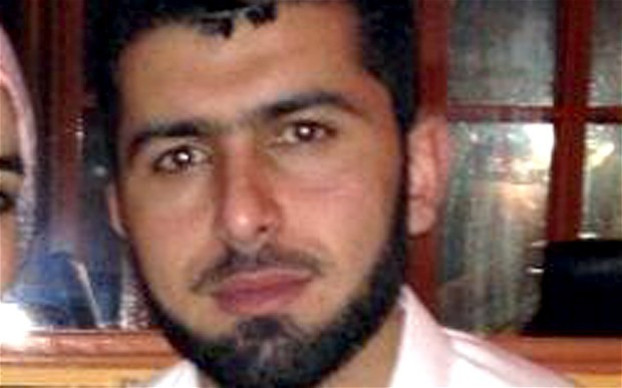 A violent criminal will be allowed to stay in Britain indefinitely after the Home Office made a series of legal blunders, it has emerged.
Hazhar Hassan Taha, an Iraqi national, will escape deportation because the Home Office failed to submit legal paperwork or respond to court demands, despite his conviction for violent disorder.
The revelations will be an acute embarrassment for Theresa May, the Home Secretary, who has repeatedly castigated judges for misinterpreting the right to family life to let convicted criminals stay in Britain.
Taha, 24, was jailed for 17 months for violent disorder in 2010, but following his release won a legal challenge against deportation on human rights grounds.
The Home Office appealed to a senior judge, but immigration officials failed to submit the legal paperwork, and then failed to respond to court demands.
The error meant Upper Immigration Tribunal Judge Richard Chalkley dismissed the Home Office case without a hearing.
By law, Taha - also known as Hajar Hassan - can now stay in Britain indefinitely.
May has repeatedly voiced her frustration at judges' reluctance to follow guidelines she issued, which would limit legal recourse to the right to private life for convicted criminals.
In February, she criticised judges who had "got it into their heads" that Article 8 of the Human Rights Act must be observed.
"Some judges seem to believe they can ignore parliament's wishes," she said at the time.
But in Taha's case, it was officials in May's own department, rather than judges, who were plainly at fault.
Taha, who lives in Manchester, applied for asylum after arriving in Britain in 2005. His application was rejected within months but he "nevertheless remained in the United Kingdom", court papers said.
In February 2008, he was arrested for violent disorder after being involved in a brawl in which at least three other men were implicated.
He suffered serious stab wounds to his face and neck, but was arrested on his discharge from hospital. He went on trial a year later, but absconded during proceedings.
During his time on the run in 2009, he married a British-born Muslim. In law, marriage to a British citizen is a powerful factor in preventing a criminal's deportation, if the offender can show that his ties to the UK mean deportation would have a "disproportionate" impact on his family.
Taha, a builder, later handed himself in, and in March 2010 was sentenced to 17 months in prison. The judge recommended he be deported once he had served his term.
Foreign criminals who are jailed for more than 12 months are liable for automatic deportation by law.
But Taha is thought of have been released from prison in early 2011, and escaped deportation for reasons that remain unclear. A decision to have him removed was only taken in March 2012.
By then, his wife had conceived and a daughter was born, reinforcing Taha's argument that he had a right to family life in Britain.
He subsequently won his appeal against deportation when the lower immigration court ruled he had proved his right to a family life in this country, according to the terms of Article 8 of the Human Rights Act.
The Home Office was in turn granted the right to appeal, but failed to reply to the court.
The court ruled: "The Secretary of State for the Home Department has failed to respond to directions sent out with the grant of permission to appeal on July 20, 2012."
Judge Chalkley said: "As at November 29, 2012, the Secretary of State ... has failed to respond to those directions. I am satisfied that this is an appropriate case to be disposed of without a hearing."
Tory MP Dominic Raab, who has campaigned against human rights laws as they stand, said: "The Home Office needs to be straining every sinew to remove foreign criminals. This case suggests the UK Border Agency have taken their eye off the ball."
A Home Office spokesman said: "We are looking into the specifics of this case."