Netflix returned to profit in the last quarter, signing up over half a million new customers in the US alone, but rumours of a possible partnership with HBO have been quickly denied by the American network.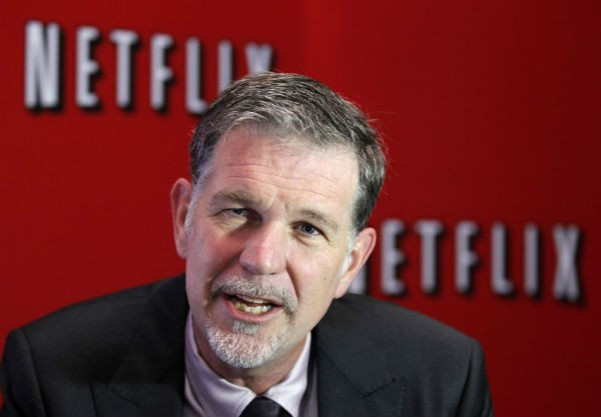 Netflix announced its results for the second quarter on 24 July, posting a 12 percent growth in revenue to $889m and earnings per share came in at $0.11-per-share, easily beating estimates of $0.04.
Netflix reported a $6m profit for the three months to the end of June, compared to a loss of $5m in the previous quarter. However profit is well down compared to last year when Netflix reported a profit of $69m.
In its letter to shareholders, Netflix praised HBO and its rival service HBO Go, hinting at a possible partnership in the future:
"As for HBO, they continue to do great work with HBO Go, which is now available to most US households that subscribe to the premium service. While we compete for content and viewing time with HBO, it is also possible we will find opportunities to work together - just as we do with other networks."
Netflix CEO, Reed Hastings, reiterated this point when answering a question in the company's earnings call, saying: "My point is that we're just another network, and that when you have multiple networks, they often find ways of working together."
This sparked speculation that the two companies would soon form a partnership, but HBO senior vice president of corporate affairs, Jeff Cusson, moved quickly to quash these rumours: "HBO is not in discussions and has no plans to work with Netflix."
Through its on-demand Go service, available on PCs, tablets and smartphones, HBO offers current and past programmes to its 29 million subscribers. Earlier this year, HBO refused to sell DVDs of its True Blood television series to Netflix at the wholesale price it offers to retail stores.
Before the HBO mention, Netflix reported that it has gained 530,000 new US customers over the last quarter, but admitted that it expects the Olympic games to hurt its ability to sign up new customers over the coming two months - though it does expect to remain in profit for Q3 2012.
This could make the goal of reaching seven million new US streaming customers for the year "challenging", Hastings and CFO David Wells said in the shareholder letter.
The company added that it expected to lose money in the fourth quarter due to launching in another international market.
"We have enormous challenges ahead and no doubt will have further ups and downs as we pioneer internet television," Hastings and Wells said. But they added: "We are making progress in every market we serve."
Uncertainty over future subscriber numbers didn't go down well on Wall Street, as Netflix's share price to drop to $67.70 in after-hours trading, down 15.8 percent from their $80.39 close.