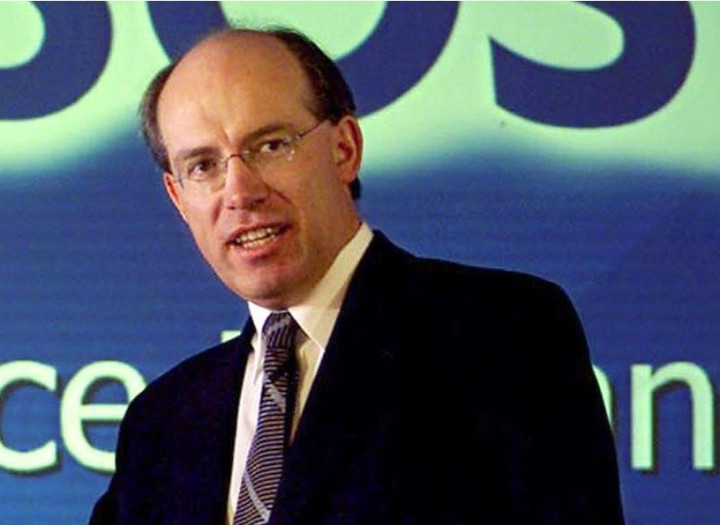 The former boss of HBOS James Crosby has been formally stripped of his knighthood at his own request, the Cabinet Office has confirmed.
Crosby asked to rescind his knighthood after a damning report by the Banking Standards Commission accused him and other HBOS executives of a "colossal failure" over the bank's collapse during the financial crisis.
The London Gazette, the official journal of record, said: "Letters Patent dated 11 June 2013 have passed the Great Seal of the Realm cancelling and annulling the Knighthood conferred upon James Robert Crosby on the 6 December 2006 as a Knight Bachelor."
Crosby was HBOS chief executive from 2001-06 and was accused in the commission report of being the "architect of the strategy that set the course for disaster" for the bank.
Crosby was awarded the honour for services to the financial industry after leaving his role as chief executive of HBOS.
In a statement requesting his knighthood be removed, Crosby said: "Shortly after I left HBOS, I received the enormous honour of a knighthood in recognition of my own - and many other people's - contribution to the creation of a company which was then widely regarded as a great success.
"In view of what has happened subsequently to HBOS, I believe that it is right that I should now ask the appropriate authorities to take the necessary steps for its removal."
Crosby added that he was "deeply sorry for what happened at HBOS and the ensuing consequences for former colleagues, shareholders, taxpayers and society in general".
Crosby also gave up £7.5m of his £25m pension pot.
Crosby's lost knighthood follows on former chief executive of Royal Bank of Scotland, Fred Goodwin, who was stripped of his gong in 2012 after leading the bank to near collapse. RBS is now now 82%-owned by the taxpayer after a government bailout.