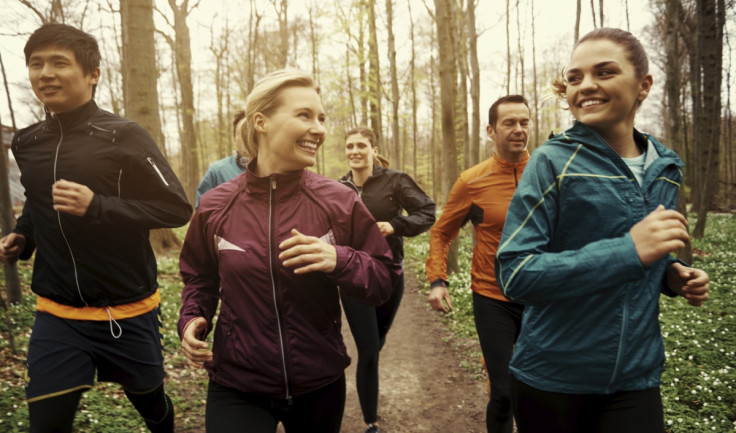 Whether you are one of those who jog every morning or pondering how to make that gym membership count, the UK as a whole is filled with a rather unhealthy bunch of couch potatoes. According to new statistics released as part of the British Heart Foundation's brand new fundraising challenge MyMarathon, almost half of women (48%) and two-fifths of men (42%) admitted that they would be out of breath running for a bus. The poll of 2000 people also revealed that almost half of adults (47%) would only be able to manage half a mile or less if they went running, and 1 in 5 admitted they could only manage 100 metres.
In May, the British Heart Foundation is launching a new campaign dubbed MyMarathon, challenging our nation of huffers and puffers to run a marathon over a month and raise money while doing it. That means you have a full month to complete 26.2 miles at any place of your choice and in any way you fancy.
If you are feeling unfit, it can be a daunting task to join the gym and a host of lithe treadmill obsessives, but there are so many other ways to get fit, particularly in London. Rather than paying a fortune for gym memberships that eventually go to waste, take a look at our guide to some of the most beautiful outdoor locations in the capital perfect for exercising with a wonderful view.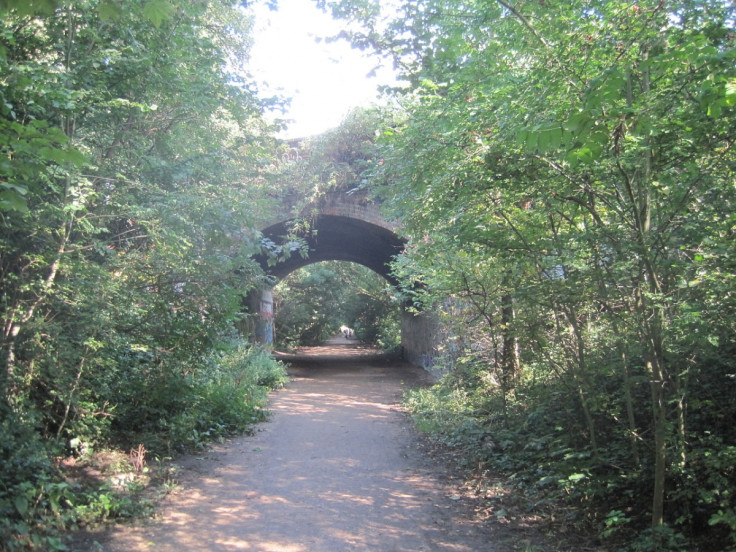 This disused railway line that ran from the late 1800's into 1970 is now a wildlife haven that runs between Finsbury Park and Muswell Hill. According to the Parkland website , the route is around 1.3 to 1.8k between the sections of the railway. Runners are advised: "The most scenic route is via Queens Wood and then Highgate Wood. The easier and shorter route to follow is by joining Archway road and turning right onto Muswell Hill Road." In the spring and summertime the walk is brimming with flora and fauna and you can walk between the dug out line and the old platforms to really get up close with the flowers and trees. A perfect jogging route, etched into the land, Parkland Walk is definitely one for daytime exercise as the tunnel of trees that form around it can get a bit dark and eery at night, but by day is a mini paradise.
Check online for the easiest route to Parkland Walk
Free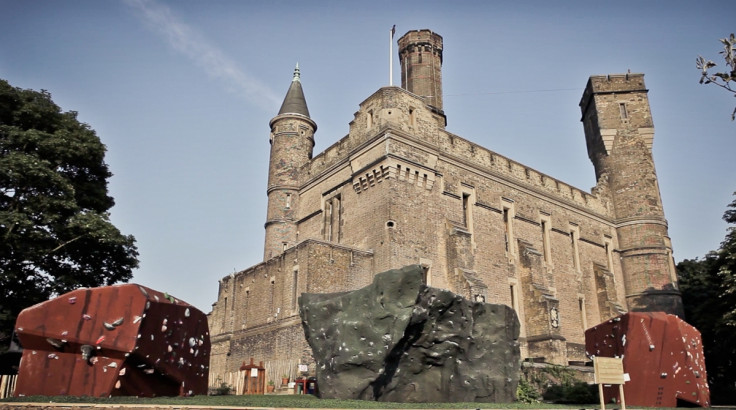 Not your average sports centre, The Castle in Stoke Newington is famous with locals and an attraction for anyone else to take the journey north east to visit. The former water-pumping station, built to look like a castle is now one of the top indoor climbing centres in the country and is available to everyone from beginners to professional climbers.
Check online for opening times
Prices start at £12.50 for adult single visit
The Castle Climbing Centre, Green Lanes, Stoke Newington, London N4 2HA
Swimming in The Serpentine Lido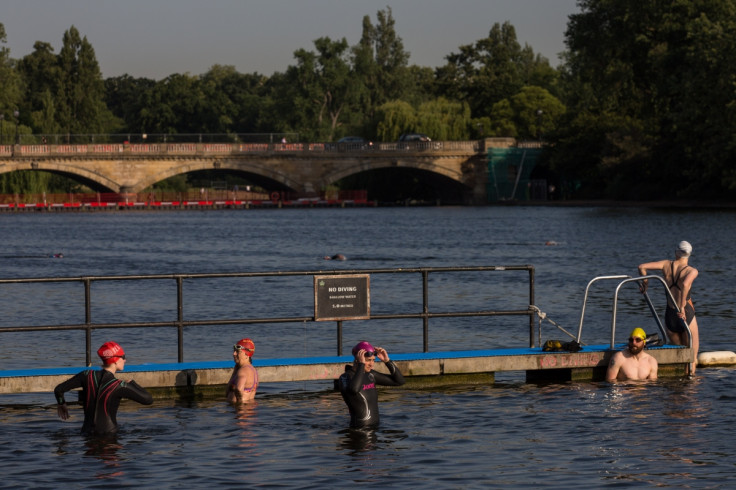 Home to the oldest swimming club in Britain, The Serpentine Lido is a fantastic place to swim outdoors in London. Open on weekends throughout May (including the May Day Bank Holiday) and seven days a week from 1 June to 12 September, it is an adult and child friendly haven for a fresh water swim and to take in Hyde Park in a totally different way.
The Serpentine Swimming Club swim from 6:30 - 9:00am every day (even on Christmas Day for the popular Peter Pan Cup for members!) and the lido is open to the public from 10:00 am - 6:00 pm (last entry 5:30pm) everyday in June, July and August. Under-16s must be accompanied by an adult.
Prices vary; £4.80 for adult single visit
Hyde Park, London W2 2UH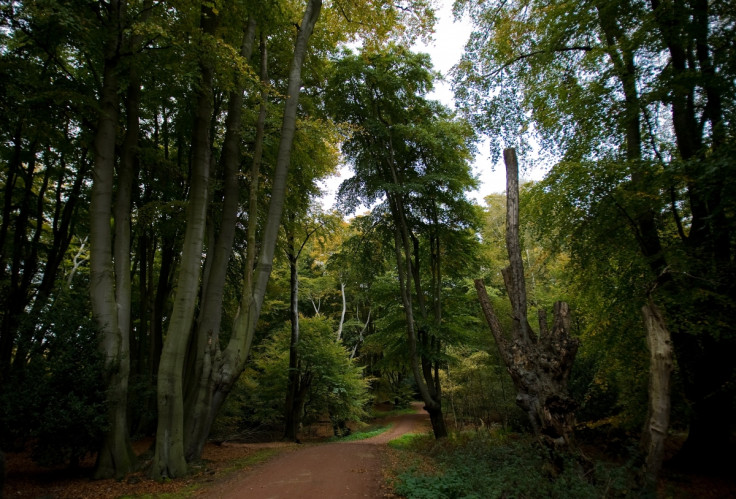 If you have not already visited the beautiful Epping Forest Way tucked in north east London then now is your chance to do so. With around 2,400 hectares stretching from Manor Park to just north of Epping, the forest is the perfect escape from the city that you can reach from the tube.
As well as a number of visitor centres and cafes, there are a host of activities for the fit and healthy or the novice trainer. From horseriding and cycling to organised walks, there is something for every fitness level if you want to join in. Of course, you can always just amble around on your own but if you would like to explore the forest with someone who knows their way around, there are organised walks every Thursday morning and every other Monday.
Check times online or phone Tel 020 7332 1911 - no booking required
Check online for easiest route to Epping Forest
Free entry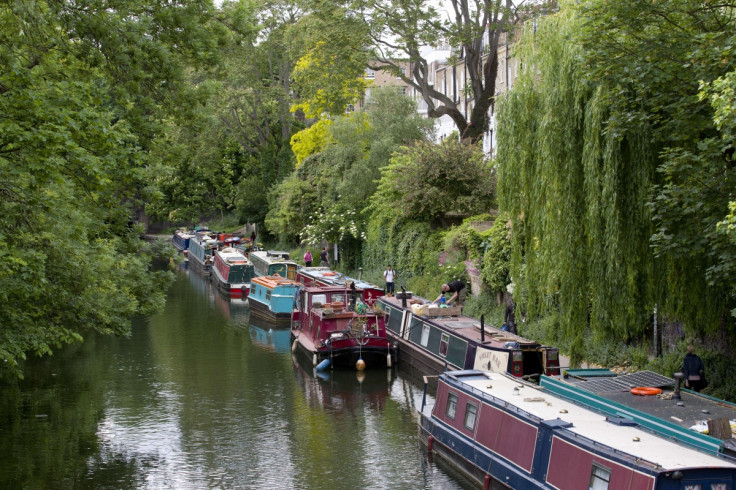 If you are looking to take in a good solid run then Regent's Canal is the perfect answer. You can cut out the traffic on the roads and increase your workout by nipping around the strolling couples and baby buggies.
Start your run in Angel (Islington) and make your way onto the canal and simply follow the path east towards Limehouse Basin, then you just need to find the Limehouse Cut, past the Olympic Park and run around the Hackney Marshes before heading back to Angel. You get to take in London from a totally new viewpoint as well as getting fit. Of course for those who cannot manage a 13-mile (20.9km) run, this is also wonderful for a stroll.
Visit Canal River Trust for more details
Free entry