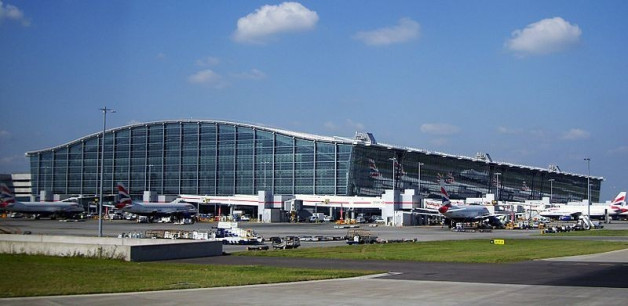 Passenger traffic at London's Heathrow airport has increased 3.9 percent year-on-year in March to a record 5.9 million passengers as people flooded on routes to the BRIC nations, Europe and the Middle East.
Heathrow Ltd., the airport's operator, said that traffic to China for the month was up 15.1 percent, as the BRIC economies recorded a growth of 5.1 percent. In the BRIC group, passenger traffic to India was up 3.9 percent, followed by 3 percent to Russia and 2.9 percent to Brazil.
Despite the economic weakness in the region, traffic to the European countries was up 7.4 percent as more people left for warm weather in southern Europe amid the unseasonably cold climate in the North. In January, the airport's traffic was hurt by travel misery due to ice and snow.
Traffic to Italy rose to 19.4 percent, while that to France, Germany and Norway increased by 18.9 percent, 7.9 percent and 25.9 percent, respectively. Nevertheless, traffic to crisis-hit Greece fell by 21.1 percent in March.
Middle East was the fastest growing region in terms of traffic, with a 9.2 percent overall increase in March from the same month last year. In addition, traffic with Latin America increased by 3.9 percent, and North American traffic rose modestly by 1.4 percent.
Nevertheless, African routes witnessed a 5 percent decline in traffic.
March load factor, a measure of utilisation of the airport's capacity, improved by 2.4 percentage points to a record 75.8 percent. Average number of seats per aircraft was a record 199.3 in March, up 1.8 percent year-on-year.
The British airport operator formerly known as BAA attributed the increased capacity to the integration of bmi into the British Airways network.
It added that freight transportation at Europe's busiest airport was down 2.3 percent in March amid weak world trade trends.
The airport had reported an 11.6 percent rise in 2012 profits in February, despite a rise in airline charges.
"We will continue to improve Heathrow for passengers and airlines, opening the brand new Terminal 2 in summer 2014. We plan a further £3bn of investment over the next five years," chief executive for Heathrow, Colin Matthews, said in a statement.